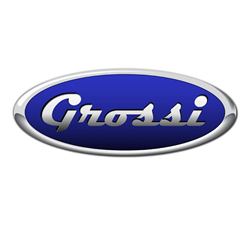 Atlanta, Georgia (PRWEB) October 31, 2014
They focus on companies that have demonstrated their ability to use various marketing methods to grow their business in spite of difficult economic times. The companies chosen exemplify the best of small business; often leading through customer service and community involvement.
GrossiWeb has been recognized alongside some well known entities such as the American Red Cross, Intuit, Best Buy, Merrill Lynch, Microsoft Store and others.
Stefano Grossi, Director of GrossiWeb stated in response to the award; This industry is so dynamic and with so many competitors it is nice to receive recognition. I am happy that our business has been able to continue to grow and the reason is due to the excellent people in our company. Although we come for different backgrounds and possess different skill sets we all truly care about our customers and feel personally responsible for the success of our projects. If we are doing well, its only because we are helping our customers grow and succeed.
GrossiWeb also recently reached another milestone with its operations in Los Angeles celebrating its second year anniversary.
Taking a business into a new marketplace is never easy but thankfully we have found good opportunities and new clients on the west coast. Los Angeles has a very exciting business community and my goal is to become one of the leading agencies here. However, no matter how large our branches grow, I will never lose sight that our roots are in Atlanta. This is where GrossiWeb was born and there is still tremendous room for growth. So just because we are receiving awards dont think that I am satisfied. We can always become better and we plan on doing just that! added Grossi.
About GrossiWeb

During its seven years of service, GrossiWeb has helped companies profitably launch new products, market their business and build brand names. GrossiWeb is a full service Interactive Marketing agency with offices in Atlanta, GA and Los Angeles, CA that offers a broad range of Web presence solutions for small to medium level organizations. By delivering brilliant strategy through a dedicated and experienced team of interactive experts, GrossiWeb helps clients develop and implement successful online strategies. GrossiWebs interactive marketing services range from complete interactive marketing engagements to standalone projects such as Web Design, Custom Web Development, Mobile App Development, Search Engine Optimization (SEO), Pay Per Click Management (PPC), Interactive Ad Creation, eCommerce Development, Online Public Relations and more.
For more information about Grossi Web and how it can help you establish your brand online, please visit http://www.GrossiWeb.com or call 1.888.Grossi1.