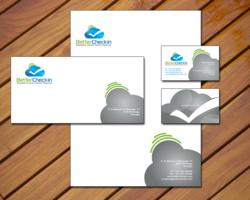 Boston, MA (PRWEB) March 18, 2013
Smaller businesses now have a chance to kit out like the big leagues and promote their brand identity with style thanks to Guerrilla Splashs new corporate identity kit offer.
It isnt fair for smaller businesses to have to compete for their share of the market with one hand tied behind their back, said Guerrilla Splash spokesperson Harish Kumar. Were a smaller but powerful company, and we want to make it easier for other companies like ours to reach their potential. Effective branding and promotion with a corporate identity kit is essential for that, so we wanted to make it affordable. Really, you cant afford to go without something this critical to your success.
It isnt news that promoting a consistent image leads to improved sales, but often getting a complete corporate brand identity for all of a companys needs is financially prohibitive, leaving the smaller players unable to compete with the bigger companys deeper pockets. The news it that indie spirited Guerrilla Splash is now offering a comprehensive corporate identity kit designed to polish up the image of any business for just $ 225. The kit includes logo and business card design, letterhead, social networking pages and more.
Guerrilla Splash is an online marketing service provider based in India providing services to more than 500 clients around the world. From search engine optimization and copywriting to web design and social networking, Guerrilla Splash has the skills and services to boost any company to help them reach their full potential and thrive. Responsive and accessible customer service, available 24 hours a day, seven days a week, makes Guerrilla Splash a leader in the competitive online marketing services industry.