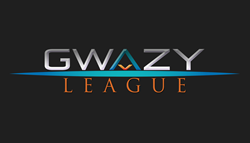 Limassol, Cyprus (PRWEB) April 29, 2015
The GWAZY League has been officially launched! The GWAZY League is a revolutionary, user-friendly interface created by GWAZY Ltd. to offer traders of the GWAZY platform also known as Gwaziers, a unique trading competition experience.
To introduce something as creative as the GWAZY League is a great achievement; to continue adding creative ideas is an even greater challenge. For us, GWAZY is not just a new product, but the start of a new trading era.
After the successful launch of the GWAZY trading platform and method, we are now introducing our latest innovation the GWAZY League, which will offer both Gwaziers and Brokers many benefits. The fun gaming environment offered by the GWAZY League opens a new door to Brokers, giving them the opportunity to capture a whole new market segment and in the meantime, offers Gwaziers the chance to earn valuable prizes in a risk-free environment, said Martin G., Head of Development at GWAZY Ltd.
Brokers can also become Sponsors of various promotions and competitions allowing them to increase their popularity and boost their business performance since Gwaziers will be able to view names, logos and some general information on the brokers who are Sponsors and offer live GWAZY trading. It is a win-win situation, he added.
The GWAZY League is suitable for Gwaziers of all levels; from play it safe traders to high-risk takers. Competitions are based on demo trading therefore registration is free. While joining the competitions, Gwaziers will be given the opportunity to take up exciting challenges, improve their trading skills on the GWAZY platform and win valuable prizes. GWAZY fans therefore have absolutely nothing to lose and a lot to gain.
For the launch of the GWAZY League, there is a range of daily, weekly and monthly competitions with prizes ranging from $ 100 to $ 2500. In addition to the competitions, the GWAZY League gives Gwaziers a chance to earn coins for various achievements in which they can redeem for promotions.
About GWAZY Ltd.
GWAZY Limited (Ltd) is the technology provider, developer of the GWAZY Trading Platform, the GWAZY Trading Method and the GWAZY League.
GWAZY is a new revolutionary trading method that was developed to offer traders a unique trading experience, with all the benefits of margin trading less the complications.
The GWAZY Brokers Solution offers FX and Binary Options brokers, the chance to also offer GWAZY within two weeks and zero setup costs. The package includes Platform, Manager, Tools, Media Kit and reporting system.
More information is available on http://www.gwazy.com.
###