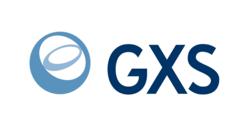 Sunbury, United Kingdom (PRWEB) September 27, 2012
GXS (TM), a leading provider of B2B integration services, today announced the results of a new survey The State of e-Invoicing in Business Today. Respondents were asked questions regarding their current e-Invoicing practices. The survey was distributed to nearly 200 medium to large size companies across Europe.
The survey revealed that the most popular compliant process for achieving the authenticity and integrity of electronic invoices was Electronic Data Interchange (EDI) via a B2B network, according to 77% of the respondents. Digital signatures were also among the most popular choices at 57%. And, nearly 21% mistakenly believed that email was able to meet compliance standards to guarantee the authenticity and integrity of their e-Invoices.
The increasing complexity surrounding e-Invoicing compliance has made it difficult for many organizations to know where to begin. As we see from the survey results, companies are turning to one of the most established and recognized options, EDI. Many are already familiar with EDI for other aspects of the business and are recognizing its role in e- Invoicing compliance as well, said Nigel Taylor, head of e-Invoicing at GXS. As they move towards a more digital infrastructure, companies are beginning to recognize the strategic importance of integrating e-Invoicing initiatives into their overall business processes, not just as a cost savings.
Surprisingly, the survey found the potential cost savings associated with e-invoicing was considered to be the least important reason for companies considering adopting e-Invoicing, with just 10% selecting it as their primary reason for introducing e-Invoicing. Strategic business initiatives were the primary e-Invoicing driver among the majority of respondents with 36% looking to enhance business process efficiencies through e-Invoicing. Improving invoice security and achieving compliance with tax regulations were the next most popular choices. More information about e-Invoicing is available on the educational website, e-Invoicing Basics.
About GXS

GXS is a leading B2B integration services provider and operates the worlds largest integration cloud, GXS Trading Grid