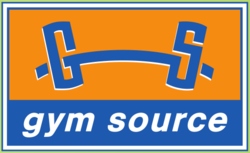 New York, NY (PRWEB) May 20, 2013
Gym Source is pleased to announce that each of its 31 stores have been awarded an A+ rating from the Better Business Bureau, Americas most-respected standard-bearer for marketplace trust. Gym Source is America's largest fitness equipment retailer, and this exemplary BBB rating for each store reflects Gym Sources dedication to unparalleled customer service in the fitness industry.
BBB accreditation is a high honor for Gym Source, since only those businesses that meet the BBBs high standards of business integrity and transparency are invited to join. All BBB accredited firms have agreed to live up to the organizations Standards for Trust, which comprise a comprehensive set of policies, procedures and best practices focused on treating the public fairly and honestly in all circumstances.
Our reputation is derived 100% from customer satisfaction, says Richard Miller, CEO of Gym Source. By registering our stores with the Better Business Bureau, we put our name on the lineand prove that our commitment to exceptional service is not just talk. The Better Business Bureau helps guide consumers to reputable, trustworthy businesses, and were honored to be part of that circle of trust. Earning an A+ rating from the BBB offers extra assurance to our clients that theyll get superior service and trusted expertise every time they visit Gym Source.
Gym Source currently has a total of 31 retail locations in 10 states including Connecticut, Florida, Maryland, Massachusetts, New Hampshire, New Jersey, New York, Pennsylvania, Rhode Island and Virginia. To learn more about the A+ customer service that Gym Source provides, visit your nearest Gym Source or call (800) GYM-SOURCE.
ABOUT GYM SOURCE
Gym Source, headquartered in New York, NY, is Americas largest distributor of residential and commercial fitness equipmentand an undisputed leader in fitness expertise. With 31 stores in 10 states, and more than 200,000 customers in 47 countries, Gym Source maintains its reputation by consistently providing the best customer service and selling only the best equipment. The in-house Gym Source team of fitness experts and service personnel can design, deliver, install and service the fitness needs of any facility. To learn more about how the Gym Source commercial team can provide solutions for your fitness facility, call (800) GYM-SOURCE or visit us at http://www.GymSource.com.
ABOUT THE BETTER BUSINESS BUREAU
The Better Business Bureau (BBB), founded in 1912, is a nonprofit organization focused on advancing marketplace trust, consisting of 113 independently incorporated local BBB organizations in the United States and Canada, coordinated under the Council of Better Business Bureaus (CBBB) in Washington, D.C. The BBB collects and provides free business reliability reviews on more than 4 million businesses to over 100 million requests from consumers, helping make the BBB's website rank among the top 500 most-visited websites in the United States. The BBB serves as an intermediary between consumers and businessesalerting the public to scams and reviewing commercial advertising claimsand handled nearly 1 million consumer disputes against businesses in 2012.