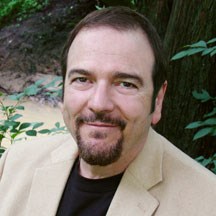 Asheville, NC (PRWEB) September 03, 2013
Hank Eder PR/Marketing has launched PR in the Cloud, the second part of their Public Relations Without Walls campaign. The continuing goal of the campaign is to raise awareness of the many advantages of online PR and marketing services.
Were no longer beholden to place, says Hank Eder, owner/publicist. We now conduct business across great distances, transcending regional, state, and even national boundaries.
Staying on message is still paramount in a business environment that ebbs and flows at the speed of ideas. In a virtual world, things can change in literally the blink of an eye, Hank says. We have chosen to work without walls, PR in the Cloud, so to speak. This offers great advantages to our clients, in areas such as flexibility, innovative strategies, and cost-effectiveness.
Can Cloud-based PR keep customer service on top? We maintain a small client base, and we pride ourselves on customer service, Hank says. When you call us, youve got my personal attention. Your account is never passed on to junior account executives or apprentices. Youll always be able to deal with me directly.
Hank Eder PR/Marketing services clients in areas as diverse as Miami, Jacksonville, Alabama, and Western North Carolina, in equally diverse fields like music retail, motivational speaking, financial analysis, food delivery services, and real estate, and politics. They offer Public Relations, Press Releases, Copy Writing, Newsletters, B2B Publications, Corporate/Personnel Communications, SEO Writing, Crisis Response PR, Social Network Copywriting and Maintenance, Blog Writing, Branding, Graphics Design, Video Production, and much more.
Hank Eder is a seasoned PR pro, with a background in journalism, public relations, marketing, advertising, graphic design, and education. For more information, contact Hank at 828-689-5787.