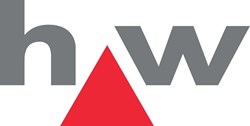 Washington, DC (PRWEB) November 21, 2013
The Hanley Wood Media Network announces the launch of a proprietary video platform across its network of digital properties that will allow customers to distribute multimedia content across multiple platforms and integrate video into advertising.
The new upgrades to Hanley Woods video marketing capabilities are designed to help building product manufacturers reach buyers, share more detailed information about new products and technologies, demonstrate thought leadership, and drive new sales opportunities. Combined with Hanley Woods recently-unified, editorially-driven audience database, marketers have more options at their disposal when leveraging the Hanley Wood Media Network.
Video is now a core element of a powerful marketing and content strategy, noted Peter Goldstone, CEO of Hanley Wood. This is an exciting innovation to our platforms that enriches the experience for our audiences and deepens the engagement for our customers.
The new capabilities have been launched on the ARCHITECT magazine website. Hanley Wood will immediately begin integration of the new capabilities across all of its B2B sites.
New components added to Hanley Woods web platforms include: