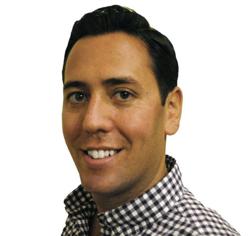 New York, NY (PRWEB) September 14, 2012
ROKKAN, The Digital Agency, is pleased to announce the arrival of Harley Block, who joins the leadership team as executive director of marketing & communications. In this role, Block will drive the overall strategy and lead the agencys communications and marketing department in addition to focusing on several key areas including global positioning and brand development. He will report directly to CEO, John Noe.
Block joins ROKKAN from R/GA, where he managed the New York communications team and was responsible for the digital agencys efforts across its North American offices. During his time at R/GA, he developed and executed a number of highly successful communications campaigns for clients such as MasterCard, Nike, McCormick, Grey Goose, and LOreal. He was also responsible for generating global awareness around the launch of several of R/GAs new capabilities including Live Events, Data Visualization, Business Transformation and Product Innovation. Prior to R/GA, Block was with Edelman for several years where he focused on consumer technology working with brands like Microsoft and Motorola. He has also worked with Taylor Global, HBO, and Hill & Knowlton, Inc.
"This is an incredibly exciting time for ROKKAN. Weve shifted from a purely digital creative agency to now working with some of worlds leading brands to help identify and solve their biggest business challenges, helping to innovative their existing business models for todays ever-changing environment, said Noe. Harley understands the transformation that has taken place at ROKKAN and his strategic track record in helping agencies and brands create narratives to tell those stories effectively speaks for itself. His diverse experience and cultural fit make him a great addition to the ROKKAN family; his expertise is just what we need at this stage in our agencys lifecycle.
ROKKAN continues to experience explosive growth since being named to Ad Ages 2012 A-List as an Agency to Watch earlier this year. The digital shop has tripled its revenue since 2010 and has added a number of brands to its client roster, which now includes JetBlue, Stolichnaya Vodka, PwC, Nestl