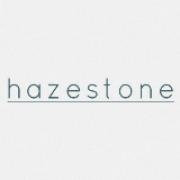 Toronto, Ontario (PRWEB) September 12, 2012
Hazestone Inc is a venture capital funding company located in Toronto, specializing in venture capital funding and investments in the advertising market. Recently, the company announced that they will be investing in a user behaviour technology platform to help companies target advertisements with more accuracy. The amount of the investment is undisclosed.
The technology platform is expected to focus heavily on behaviour targeting, retargeting, and a recommendation engine. The purpose of this platform is to allow users to have ads that are relevant and brand safe. Through venture capital funding, Hazestone has made several investments in the past year, all of which point to a very strong focus on the advertising segment.
With many companies heavily focused on either behaviour, retargeting or contextual, Hazestone's approach is to couple all of the above under one platform which produces targeted recommendations. "We've made a push this last year towards investing solely in the online technology industry. By creating technology and systems that further enable user control and customization we believe we will have developed an innovative and sustainable business model that will gain worldwide attention," says Tyler Johnstone, CEO of Hazestone.
Hazestone Inc. is a venture capital funding provider that focuses on Series A and Accelerator investments in the advertising market. The company was founded in 2011 and operates out of 211 The Esplanade in the downtown core of Toronto, Ontario.
Hazestone is constantly looking for fresh, new investment opportunities. Hazestone can be reached via http://www.hazestone.com/contact or through social media feeds:
Facebook: facebook.com/Hazestone
Twitter: twitter.com/Hazestone