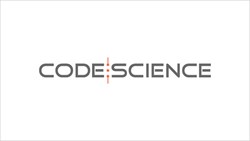 San Francisco, CA (PRWEB) November 18, 2013
CodeScience announced today that Health Market Science has deployed the Provider MasterFile App via the Salesforce Platform to accelerate its customer company transformation.
The announcement was made today at Dreamforce 2013 in San Francisco. CodeScience will be sponsoring the AppExchange Expert Bar on the 3rd Floor of Moscone West on Tuesday and Wednesday during the conference. Health Market Science is a sponsor of the Healthcare and Life Sciences Pavilion on Monday at the Westin.
Health Market Science uses big data technology to systematically collect, analyze, validate, and publish comprehensive healthcare provider information in real time. They engaged CodeScience as their product development organization to design and manage a provider data solution via Salesforce. The goal was to offer easy access to provider master data so healthcare and life sciences organizations could improve sales, marketing and business development opportunities. CodeScience also provided guidance to the Health Market Science team on best practices for development on the Salesforce Platform. Known for tackling complex projects, CodeScience was able to take the project from ideation to execution in less than a year.
Built on the Salesforce Platform, the worlds leading cloud platform for social and mobile business apps, the Provider MasterFile App is currently available on the AppExchange at http://www.appexchange.com.

Comments on the News