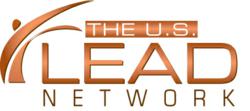 Phoenix, AZ (PRWEB) April 04, 2013
Leading healthcare internet marketing company, US Lead Network, is now offering complimentary logo creation to new clients. US Lead Network offers award winning web design and internet marketing services to healthcare providers around the country. The firm routinely achieves first page rankings for medical and dental clients within just six to eight weeks.
US Lead Network has a team of talented graphic designers, web developers, and most importantly, an Award Winning content team of healthcare writers. CEO David Greene, MD, has written over 400 press releases in the past year along with 700 articles.
"We have what I like to call a 15-second rule on healthcare websites. If a prospective patient visits a website that is unattractive, he or she will quickly leave and go to the next provider on the list. The logo is extremely important to be classy and professional. It is so important we are offering it complimentary to new clients to help ensure success," said Dr. Greene.
The US Lead Network was started by Dr. Greene after he achieved 80% patient acquisition at his Phoenix AZ pain clinic. The same medical and dental internet marketing techniques are utilized for clients, and to date every client has achieved first page rankings in all search engines within six to eight weeks.
Successful clients range from orthopedic surgeons to pain management clinics, fertility doctors, podiatrists, weight loss clinics, cardiologists, family practice doctors, dentists and many more.
To find out how US Lead Network can help practices, call 877-791-6466.