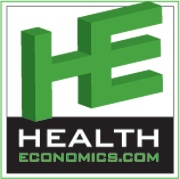 Ponte Vedra Beach, Florida (PRWEB) February 01, 2013
Join HealthEconomics.Com and Debra Gordon, MS, on February 5 at 1 p.m. ET, for the live webinar, Healthcare Reform 2.0: Five Things You Need to Know to Grow Your Business in 2013."
The webinar will cover the challenges facing todays healthcare system; facts and myths about the US healthcare system and healthcare reform; the potential impact of healthcare reform on your business, yourself, and your family; key components of the Affordable Care Act and their strengths and weaknesses; and the potential impact of the ACA on healthcare quality and cost. To sign up, visit http://bit.ly/10IMy6L . The webinar will also be available on demand.
Ms. Gordon has covered the US healthcare system for 25 years, the last 13 as an independent medical communications consultant. She speaks to at conferences, to organizations, to office personnel, and networking groups. For more information or to invite Gordon to speak to your group, visit http://www.debragordon.com.
About HealthEconomics.Com: A pioneer in the field, HealthEconomics.Com (http://www.healtheconomics.com) is the global authority in healthcare value and market access. Each day, HealthEconomics.Com compiles the latest news, policy updates, resources, conferences, and jobs for BioPharmas professionals involved in health economics, outcomes research, market access, and pricing. A trusted resource, HealthEconomics.Coms comprehensive content is carefully selected by a discerning health economist editor, making it the most visited website for healthcare value and market access in the industry, with visitors encompassing all corners of the globe. News Media interested in receiving the most current information on healthcare value and market access may obtain a free subscription to HealthEconomics.Com by visiting the website.