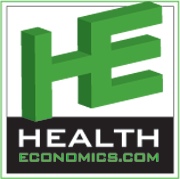 Ponte Vedra Beach, Florida (PRWEB) February 14, 2013
In an effort to expand services to a growing community of 20,000 subscribers, HealthEconomics.Com announces a new weekly Jobs Newsletter. Focusing exclusively on jobs within health outcomes and healthcare value, the Jobs Newsletter is delivered weekly by email each Saturday. Subscribers can easily view current postings, and by visiting the HealthEconomics.Com website, apply for positions within their area of expertise. Companies seeking high-caliber talent to fill vacancies can post job openings on the website, and updates to these postings will be available in the Jobs Newsletter. HealthEconomics.Com provides easy sign-up for this Newsletter as well as their well-respected General Newsletter on the website, and also via text messaging from any mobile device. To receive these newsletters, text HEALTHECON (for the General Newsletter) or HEJOBS (for the Jobs Newsletter) to the number: 22828.
According to Dr. Patti Peeples, President and Founder of HealthEconomics.Com, This new weekly HEOR Jobs Newsletter will focus specifically on pharma market access, pricing, and reimbursement. Job seekers as well as employers recruiting in the HEOR area will be able to cost-effectively recruit top-notch employees for this fast-growing field of health outcomes and healthcare value.
About HealthEconomics.Com (http://www.healtheconomics.com): A pioneer in the field, HealthEconomics.Com is the global authority in healthcare value and pharma market access. Each day, HealthEconomics.Com compiles the latest news, policy updates, resources, conferences, and jobs for BioPharmas professionals involved in health economics, outcomes research, market access, and pricing. A trusted resource, HealthEconomics.Coms comprehensive content is carefully selected by a discerning health economist editor, making it the most visited website for healthcare value and market access in the industry, with visitors encompassing all corners of the globe.
News Media interested in receiving the most current information on healthcare value and market access may obtain a free subscription to HealthEconomics.Com by visiting the site or by subscribing to the HealthEconomics.Com Newsletter.