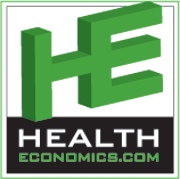 Ponte Vedra Beach, Florida (PRWEB) April 10, 2013
HealthEconomics.Com, a global news and information website providing resources for professionals in healthcare value, pharmaceutical pricing, reimbursement and market access was voted the Top Influencer by Symplur.Com during the inaugural National Association of Specialty Pharmacy conference, April 2nd 3rd at the Manchester Grand Hyatt in San Diego, California. The Top Influencer is determined based on an analysis of the volume of Tweets containing the hashtag for the NASP Meeting (#NASP). HealthEconomics.Com also earned the highest number of mentions during the NASP conference, indicating the strong following HealthEconomics.Com commands in the industry.
Tweets from HealthEconomics.Com (@www_healthecon) provided live conference updates on sessions and panel discussions covering gaps in care for the specialty patient, specialty pharmacy delivery channels, trends, and the future of specialty pharmacy. Specialty medical benefits models and the impact of the Affordable Care Act on specialty pharmacy were also shared via social media updates by HealthEconomics.Com. HealthEconomics.Com tweets expanded the reach of the inaugural NASP meeting to an audience of thousands of additional professionals practicing within managed care, pharmaceutical industry, health policy, and life sciences companies.
Founded in 2012, and based in Florida, The National Association of Specialty Pharmacy (http://www.nasprx.org) is a not for profit organization representing specialty pharmacy professionals in all practice settings to advance the profession, improve patient care and outcomes, and provide education and professional development opportunities. NASP collaborates with other professional pharmacy associations, certification boards, accreditation organizations, special interest groups, specialty pharmacy organizations, academia, and researchers to create a unified voice for specialty pharmacy.
About HealthEconomics.Com (http://www.healtheconomics.com): A pioneer in the field, HealthEconomics.Com is the global authority in healthcare value and market access. Each day, HealthEconomics.Com compiles the latest news, policy updates, resources, conferences, and jobs for BioPharmas professionals involved in health economics, outcomes research, market access, and pricing. A trusted resource, HealthEconomics.Coms comprehensive content is carefully selected by a discerning health economist editor, making it the most visited website for healthcare value and market access in the industry, with visitors encompassing all corners of the globe.
News Media interested in receiving the most current information on healthcare value and market access may access for free any resources and news on HealthEconomics.Com by visiting the website or by subscribing to the weekly HealthEconomics.Com Newsletter.