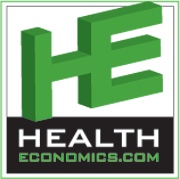 Ponte Vedra Beach, Florida (PRWEB) July 10, 2013
HealthEconomics.Com announces the inaugural issue of the Specialty Pharma Newsletter, with the first issue released to more than 8,000 industry insiders within specialty pharmaceuticals. Specialty Pharma is an important growth arena in the pharmaceutical industry, and HealthEconomics.Com is leveraging their strong relationships with the biopharma industry, health insurers, pharmacy benefit management groups, and specialty pharmacy providers to bring a monthly newsletter that covers important breaking news on the specialty pharma clinical, health policy, pricing, and market access areas. The first issue was released on June 5, 2013, and the next issue will be distributed electronically on July 10, 2013.
The June 25 HealthEconomics.Com Specialty Pharmacy Newsletter covered payer decision-making, industry consolidation, attempts by employers to manage specialty pharmaceutical costs, as well as a newly launched certification for pharmacy providers focusing within the specialty drug arena. On the HealthEconomics.Com website, resources may be found that address a specialty pharmacy selection guide for managed care, prepared by Avella Specialty Pharmacy, as well as trend reports such as an Express Scripts Healthcare Insights document projecting growth in eight of the top 10 specialty therapy classes, particularly cancer, multiple sclerosis, rheumatoid arthritis and Hepatatis C.
Specialty Pharmacy spending is projected to jump 67 percent by 2015, and is the fastest growing sector of the pharmaceutical industry. Because of HealthEconomics.Coms strong connections with key sectors within this marketplace, we are perfectly positioned to be a leader in news, resources, policy updates, and jobs for Specialty Pharmacy, said Dr. Patti Peeples, Founder and President of HealthEconomics.Com. The first issue of the HE-SPRx Specialty Pharmacy Newsletter was a tremendous success, resulting in thousands of downloads of the newsletter and explosive sharing of this resource on social media such as LinkedIn, Facebook, and Twitter. We are delighted to fill an industry need.
HealthEconomics.Com offers a variety of digital marketing and promotional strategies. The HealthEconomics.Com Annual Marketing Partnership Program allows partners to communicate with a global community of 20,000 pharmaceutical, health outcomes research, pricing and reimbursement professionals by offering a tested array of digital marketing solutions, with more than 90 percent renewing their partnerships every year. If you'd like to learn more about advertising opportunities, please visit our site.
About HealthEconomics.Com (http://www.healtheconomics.com):

A pioneer in the field, HealthEconomics.Com is the global authority in healthcare value and pharma market access. Each day, HealthEconomics.Com compiles the latest news, policy updates, resources, conferences, and jobs for BioPharmas professionals involved in health economics, outcomes research, market access, and pricing. A trusted resource, HealthEconomics.Coms comprehensive content is carefully selected by a discerning health economist editor, making it the most visited website for healthcare value and market access in the industry, with visitors encompassing all corners of the globe.
News Media interested in receiving the most current information on healthcare value and market access may obtain a free subscription to HealthEconomics.Com by visiting the site or by subscribing to the HealthEconomics.Com Newsletter.