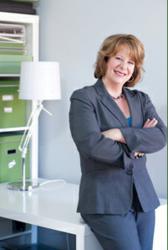 Ponte Vedra Beach, FL (PRWEB) March 19, 2013
Patti Peeples, RPh, PhD, President and Founder of HealthEconomics.Com, was an invited speaker and mentor for the Center for Entrepreneurial Development at the Presbyterian College of Pharmacy, located in Clinton, South Carolina, on March 18th and 19th, 2013. Dr. Peeples spoke on Creating a Successful Financial Plan, and presented to an audience of pharmacy professors and students who aspire to be successful entrepreneurs in a variety of pharmacy-related career paths.
As a pioneer in the health-based communication industry, and because of her ability to inspire young pharmacists and aspiring business leaders, Dr. Peeples was one of a small number of successful pharmacy entrepreneurs invited to speak as part of the Workshop Series coordinated by Presbyterian Colleges Center for Entrepreneurial Development. She offered advice on how to successfully manage an ever-evolving internet-based business within the pharmaceutical arena.
Dr. Peeples said, In todays multi-faceted global business arena, pharmacists have more career options than ever before. These opportunities are no longer limited to traditional community and hospital pharmacy or the pharmaceutical industry, but now include career paths within the pharmaceutical internet and technology arena. I want to share the vision and success of HealthEconomics.Com with this dynamic group of students and encourage them to push the envelope beyond traditional business models and be leaders in the medical, business, and technology field. She added, HealthEconomics.Com is an example of a unique business model that has grown as a direct result of my education received in pharmacy school and from business mentors such as those teaching within the Center for Entrepreneurial Development at Presbyterian College of South Carolina.
Presbyterian College School of Pharmacys (PCSP) Center for Entrepreneurial Development (CED) helps students explore the wide variety of pharmacy-related career paths available after graduation, all while cultivating an entrepreneurial spirit. The CED offers educational programming on entrepreneurial topics through the Workshop Series and networking opportunities with business leaders from across the region through the Mentor Network.
About Dr. Patti Peeples:

Patti Peeples, Ph.D., R.Ph. is a health economist and pharmacist with more than 25 years of experience in the pharma and healthcare communications industries. At the forefront of the health outcomes and market access movement in the United States, she is considered a pioneer in using the internet for communication and marketing in the health economics field. Dr. Peeples has served in many clinical and marketing roles within the pharma/biotech industry, including Senior Director of Medical Affairs, Senior Director of Health Outcomes Research, Product Manager, Manager of New Products Marketing Research, and Marketing Analyst of Syndicated Studies. She has been an adjunct professor at various universities, and has started two successful companies in the healthcare consulting field. Dr. Peeples is the author of more than 150 journal articles, book chapters, and publications. She holds a PhD in Health Economics from the University of the Sciences in Philadelphia, a M.S. of Pharmaceutical Marketing, and a B.S. in Pharmacy, both from the University of Mississippi.
About HealthEconomics.Com (http://www.healtheconomics.com):

A pioneer in the field, HealthEconomics.Com is the global authority in healthcare value and pharma market access. Each day, HealthEconomics.Com compiles the latest news, policy updates, resources, conferences, and jobs for BioPharmas professionals involved in health economics, outcomes research, market access, and pricing. A trusted resource, HealthEconomics.Coms comprehensive content is carefully selected by a discerning health economist editor, making it the most visited website for healthcare value and market access in the industry, with visitors encompassing all corners of the globe.
News Media interested in receiving the most current information on healthcare value and market access may obtain a free subscription to HealthEconomics.Com by visiting the site or by subscribing to the HealthEconomics.Com Newsletter.