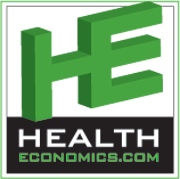 Ponte Vedra Beach, Florida (PRWEB) April 08, 2013
HealthEconomics.Com, the worlds most comprehensive website for news and resources related to healthcare value, pharmaceutical pricing and market access, was recognized by Symplur.Com as a Top Influencer at the recent Academy of Managed Care Pharmacys 25th Annual Meeting and Expo, held April 3rd 5th in San Diego, California. The title of Top Influencer is awarded based on analyzing the volume of tweets containing the hashtag for the Annual AMCP Meeting (#AMCP) . HealthEconomics.Com also had a top number of mentions during the AMCP meeting, which is evidence of the high number of interactions with the company and its tweets.
Tweets from HealthEconomics.Com (@www_healthecon) provided live conference updates on educational programs and activities, including revisions to the AMCP formulary document regarding Specialty Pharmaceuticals, updates on pharmaceutical pricing and prescription drug trends, as well as the announcement renaming the Foundation for Managed Care Pharmacy, the philanthropic arm of AMCP, to the Academy of Managed Care Pharmacy Foundation.
Other top influencers included the National Pharmaceutical Council and Avalere Health.
The Academy of Managed Care Pharmacy (http://www.amcp.org) is a national professional association of pharmacists, health care practitioners, and others who develop and provide clinical, educational, and business management services on behalf of more than 200 million Americans covered by a managed pharmacy benefit.
About HealthEconomics.Com (http://www.healtheconomics.com): A pioneer in the field, HealthEconomics.Com is the global authority in healthcare value and market access. Each day, HealthEconomics.Com compiles the latest news, policy updates, resources, conferences, and jobs for BioPharmas professionals involved in health economics, outcomes research, market access, and pricing. A trusted resource, HealthEconomics.Coms comprehensive content is carefully selected by a discerning health economist editor, making it the most visited website for healthcare value and market access in the industry, with visitors encompassing all corners of the globe.
News Media interested in receiving the most current information on healthcare value and market access may access for free any resources and news on HealthEconomics.Com by visiting the website or by subscribing to the weekly HealthEconomics.Com Newsletter.