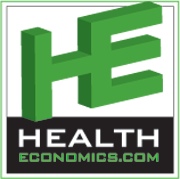 Ponte Vedra Beach, FL (PRWEB) October 17, 2012
HealthEconomics.Com announces that its newest Annual Marketing Partner is Wyatt Health Management, a full service pharmaceutical and biotech market access consulting firm in based in Ontario, Canada. Dr. Patti Peeples, President of HealthEconomics.Com, says, We are delighted to welcome Wyatt Health Management as one of our premier annual marketing partners. With their presence in the Canadian marketplace, this is further evidence that our top-ranked HealthEconomics.Com website serves health economists and policymakers from all over North America, as well as Europe.

The HealthEconomics.Com Annual Marketing Partnership Program provides partners with unique and direct communication access to biopharma health economists, health outcomes researchers, pricing and reimbursement professionals, as well as managed markets providers. Currently, there are 20 Annual Marketing Partners with HealthEconomics.Com.
HealthEconomics.Com is the worlds most comprehensive and credible website for resources in healthcare value and market access and is a trusted resource for the biopharmaceutical and healthcare industry. HealthEconomics.Com is the #1 Ranked Website in Healthcare Value and Market Access. HealthEconomics.Com, established in 1994, provides policy updates, professional development, education resources, jobs and conferences for health economics, outcomes research, and reimbursement professionals. The website attracts 10,000 visitors every month and the well-respected HealthEconomics.Com Newsletter reaches 15,500 professionals every week.
Wyatt Health Management is a full service pharmaceutical and biotech market access consulting firm established in 2002. Wyatt Health Management provides data and reimbursement solutions and as well as customized consulting services including payer negotiations, individual product submissions, budget impact analyses, health policy analysis, and advisory boards.