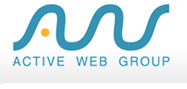 Hauppauge, NY (PRWEB) May 28, 2013
Active Web Group (AWG), a full-service Internet Marketing firm located in Hauppauge, NY, announced today that it has recently expanded its business relationship with Heatherwood Communities, headquartered in Islandia, NY with an agreement to build a website showcasing the companys upscale residential rental properties in Williamsburg and Long Island City. Active Web additionally assists the firm by directing supporting Internet Marketing initiatives for Heatherwood including the companys optimization strategies and email marketing campaigns. Active Web recently completed the companys website redesign for Heatherwoods Long Island region.
In 2012, Heatherwood Communities engaged Active Web Group to redesign Heatherwoods website. Heatherwoods representatives knew how their online business compared at the time against their competitors and also what they wanted the redesign to accomplish going forward, for their business. AWG created a search engine friendly redesign to help Heatherwood Communities meet their business objectives and remain competitive in their marketplace. Supportive campaigns and Internet Marketing initiatives by Active Web ensure that Heatherwood will continue to keep pace and increase their market share.
The proposed new Heatherwood NYC website will showcase the firms upscale Queens and Brooklyn rentals two of which are currently available for lease and will be joined by a third rental property by the end of 2013. Groundbreaking for a 4th Heatherwood NYC property is slated for 2014. The website will highlight the luxurious apartments and amenities that the companys urban clientele require. Web features will enable site visitors to view floor plans and details that each stellar property offers. With a few keystrokes prospective tenants may fill out and submit an application for the building and apartment of their choice.
Our initial website project with Active Web came off seamlessly, states Michael Spampinato, Marketing Director, Heatherwood Communities. They understood our needs and delivered on their promise to continue and strengthen Heatherwoods online presence, he continues. As we continue our business relationship with additional Internet Marketing initiatives, our AWG team remains both highly accessible and fully accountable in working to ensure that our website and online campaigns are a complete success, Spampinato concludes.
We have developed a great synergy in working with Heatherwood Communities towards achieving their online business goals and directives, states Patrick Norton, Vice President & Director of Business Development, Active Web Group, Inc. They work with us throughout every step of the process and understand the critical importance of supporting Internet Marketing initiatives to enable Heatherwood to remain competitive in their marketplace, Norton concludes.
About Active Web Group, Inc.
Active Web Group is an industry leader known for its highly effective, optimization campaigns. A full-service agency, Active Web Group, in addition to crafting successful SEO strategies, AWG also has extensive experience in high Google placement, Programming (all proficiencies including php, asp and asp.net), Email Marketing, Website Content Development, Graphic Design, E-Commerce, Magento Ecommerce, WordPress Ecommerce, Mobile sites, custom solutions and Pay-Per-Click Marketing.
About Heatherwood
For more than 50 years, Heatherwood has been committed to creating Long Island Rental Communities to complement the natural beauty of Nassau and Suffolk counties. Heatherwood Communities believes in building in harmony with nature to create tranquil environments for their rental properties and valued tenants.
Heatherwood Communities is a privately owned, family run company that develops and maintains the finest rental communities. They are a leader in rental communities in Long Island, providing the best customer service to their tenants and reliable maintenance for their apartment or townhome. The firm sincerely believes: You can just rent an apartment, or you can come home to Heatherwood.