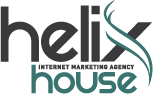 ALBUQUERQUE NM (PRWEB) June 27, 2013
Helix House, a dynamic cutting-edge online marketing firm located in southwestern US, announces its offer of complimentary consultations. As a dedicated Internet marketing agency that understands the intricate details involved with highly effective online marketing, Helix House proudly offers a no cost consultation and website evaluation to prospective new clients. This free service provides businesses with the opportunity to have their website evaluated and to discuss what options may be available to them with regard to online marketing.
Improving a businesss online presence is a delicate process that requires careful consideration. Taking the time to talk with prospective clients prior to initiating a contract or project means that clients know exactly where they stand with regard to the work they are requesting. This approach to online marketing is further proof that Helix House is dedicated to long-term success and the ultimate in customer satisfaction. With a high approval rating and numerous customer testimonials it is obvious that Helix House is in the online marketing business for the long term.
When prospective clients complete a simple online form at the helix house website, the company then goes to work scanning the prospective clients website to create a fully customized report containing vital online scores and other information. The primary goal of this free marketing analysis is to give clients a good idea of what is necessary to develop a winning online marketing campaign that results in a highly competitive advantage. This marketing analysis is completely free of charge and typically includes a detailed marketing breakdown, industry-specific keyword suggestions, current search engine rankings, comparative competitor analysis, as well as a standard website analysis.
Helix House simplifies this marketing analysis into easily digestible bits of information that are easy to understand and easy to act upon. Prospective clients are able to see a clear snapshot of where they stand with regard to their online presence. Clients are then offered a variety of options and alternatives with regard to the best strategies and techniques needed to improve their online performance. Complimentary consultations are just another advantage that customers gain by working with one of the countries most trusted and respected online marketing agencies. Helix House is forging new ground in online marketing concepts.
Helix House is a highly innovative and forward looking Internet marketing agency located in sunny Arizona and breezy New Mexico that has consistently exceeded industry expectations to rank highest among some the best online marketing firms in the country.