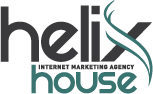 TEMPE, AZ (PRWEB) April 05, 2013
Helix House, a highly innovative online marketing agency dedicated to outstanding customer service and client satisfaction announces its newest technology upgrade. The company is proud of its recent call tracking upgrade that offers clients the opportunity to access their call logs and recordings in real time at anytime. Clients of Helix House will find this new and innovative approach to call tracking convenient, effective and efficient. While the previous technology call tracking system provided clients with accurate call logs and voice records on a monthly basis, this new system streamlines the process and makes this data available instantaneously at any given moment.
Reviewing calls and listening to recordings is now seamless and easier than ever before. This is yet another ongoing example of the quality performance delivered by Helix House. The company is clearly forging new paths in the online marketing industry giving clients more options and more opportunities to increase business through Internet centered marketing strategies. As a comprehensive Internet marketing firm covering all aspects of online services and online marketing, Helix House is poised to change the way online marketing is perceived and done.
Co-founders Michael Donato and Alona Rudnitsky are developing an impressive brand that is taking the online marketing industry by storm. Co-founder and managing partner Alona Rudnitsky was recently quoted as saying:
"We are one of the few truly self-funded firms in the industry, and we feel it shows.
As more businesses turn to the Internet as their primary advertising platform and slowly shift away from older conventional types of advertising, companies like Helix House are positioning themselves to take full advantage of this paradigm shift that is occurring right before everyones eyes. From physicians to electricians and online retailers, online marketing is becoming an increasingly important and necessary service. Keeping this key fact in mind it is easy to see why trusted and respected companies like Helix House are so important to so many businesses today.
Improving a companys client base and sales through wise utilization of online marketing is what Helix House is all about. Just as videos and information can go viral on the Internet, the word is getting out about how effective Helix House is at helping clients to reach new heights of success online. One notable aspect of the Helix House philosophy is its dedication to the best in customer relations and customer service. The recent call tracking upgrade is just one more example of how this level of dedication makes its way into every aspect of what Helix House does for clients every day.
Helix House is a highly innovative forward looking online marketing agency located in sunny Arizona that has consistently exceeded industry expectations to continually rank highest among some the best online marketing companies in the country.