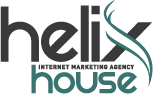 (PRWEB) January 09, 2013
Helix House, one of the nations leading internet marketing firms, has announced they will be releasing their re-marketing program to all current and future clients. We have been running re-marketing programs for selected clients over the past year, working on and solidifying our processes. We feel that, with the successes we have seen, the time has come to release this new program company-wide, stated Michael Donato, managing member at Helix House.
Re-marketing combines the proven success of pay-per-click and display advertising with specific consumer targeting. Re-marketing programs allow clients to actively target consumers that have visited their website, but have not performed the desired action; making a purchase. Statistically, these programs have shown an increase in client conversion upwards of forty percent.
Each of us works hard every day to drive traffic to our clients. With all that hard work, why would we stop at the first contact, adds Alona Rudnitsky, co-founder of Helix House. Our re-marketing programs allow our clients to continue to advertise to those hard earned contacts, gaining an always appreciated increase in sales conversions.
With countless awards and recognitions, Helix House has been at the forefront of Internet Marketing for the last 7 years. Time and time again the team at Helix House has shown that with minor changes or additions, clients can see substantial growth in their overall sales. As with any other type of sale, it only makes sense to not let web driven leads fall through the cracks after the first attempt to close. Our re-marketing programs provide a constant reminder of our clients to their potential consumers, creating a longer sales exposure cycle. By pairing this service with virtually any of our other industry leading products it provides a stronger push to close, continues Michael.
Helix House; with offices in Tucson, Tempe and Albuquerque, has publically stated a commitment to innovation in 2013. If these re-marketing programs are any indication of what is to come, 2013 should be a prosperous year for every Helix House client.