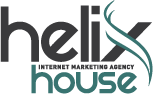 TEMPE, AZ (PRWEB) March 06, 2014
Helix House, a well-respected name in the Internet marketing arena is proud to announce its recent 2014 award for the best SEO/SMM Company in the industry. This award is in addition to a wide variety of other awards, accolades and honorable mentions with regard to Helix House and its long list of high quality Internet marketing services. Considered an industry leader by many, Helix House has helped countless businesses throughout Arizona and New Mexico as well as around the country to achieve their online marketing goals. The company has been consistently voted one of Arizonas best search engine optimization and social media management companies for several years running. In addition, cofounder Michael Donato was recently awarded the highly regarded Arizona Republics under-35 award. This is an impressive accomplishment considering that this award is given to top entrepreneurs in Phoenix that are under 35 years of age each year.
The 2014 award for best SEO/SMM Company is just one more indication that Helix House continues to provide only the highest quality Internet marketing services. For example, the company routinely works closely with current clients to allow them to see real-time results with regard to their marketing campaigns. The company also makes available a rotating list of current clients that new or prospective clients can speak with about Helix House services. The company is proud of its track record for being able to deliver to its clients a first page placement with major search engines for highly competitive keywords. Best of all, clients can check the status of their advertising campaign and their current major search engine placement in real time anytime that they wish. Because businesses are more concerned with the bottom line than ever before it is important that they are able to track the results of a particular marketing campaign. As such, Helix House provides 24/7 real-time reporting for clients.
Clients are able to check their improving online visibility virtually anytime of the day or night. Other related services that help clients better understand the progress of their advertising campaign includes the use of heat maps and call tracking. This allows businesses to see what clients are doing on their website. This important feature allows businesses to change and shift their practices and online strategies according to customer behavior. It is also a way for businesses to know which customers are calling them as a result of the marketing efforts offered by Helix House. With dedicated personal account representatives and custom tailored Internet marketing campaigns, customers are sure to get the best in Internet marketing when they sign on with Helix House. This latest impressive accomplishment of the 2014 award for the best SEO/SMM company is just one more reason to choose Helix House for all your business related Internet marketing needs.
Helix House is a highly innovative forward-looking Internet marketing agency located in sunny Arizona and beautiful New Mexico. The company has consistently exceeded industry expectations to routinely rank highest among some the best Internet marketing companies in the country. Recognized as an industry leader this Internet marketing firm has helped hundreds of businesses across the country to gain better online ranking.