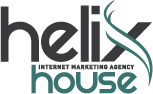 Albuquerque, NM (PRWEB) October 03, 2013
Helix House, a growing staple in the Internet marketing arena proudly announces yet another nomination as best in class Internet marketing firm. BestCompaniesAZ.com can be added to the list of online observers of Helix House that watch for high-quality companies as they grow and develop locally and across the country. BestCompaniesAZ.com tracks some of the best companies to work for within the state of Arizona as well as overall best companies in the state. The most admired and most respected companies in the state typically appear among the pages of BestCompaniesAZ.com. Helix House continues to rate high and has scored additional nominations year after year thanks to its high quality Internet marketing strategies.
As a true best in class Internet marketing firm, Helix House gains notable recognition year after year as a company that delivers real and tangible results to businesses seeking improved online visibility. The company has dedicated account representatives and customer service agents that help businesses and individuals gain extraordinary and remarkable results online. Careful attention to detail and an intimate understanding of how the search engines work helps Helix House to create custom programs and campaigns for businesses looking to gain top online ranking.
Other value added services offered by Helix House include systems that are in place allowing clients to closely track their Internet marketing campaign results. Helix House ensures that clients have access to this tracking and reporting system 24-hours a day and 7 days a week. Other important value added products available to the customers of Helix House include heat maps and detailed analytics regarding individual Internet marketing campaigns. The company also incorporates aggressive yet highly ethical link building strategies designed to greatly improve a businesss online presence. Through careful meta-testing and detailed on site optimization, Helix House is able to offer optimization services that exceed expectations.
Helix House is proud of its ongoing nominations across a wide spectrum of industry watchers, but does not rest on its laurels and continues to work hard to deliver outstanding Internet marketing products and services to customers. Helix House also provides useful website analysis designed to ensure that websites are completely compatible with the needs and desires of todays modern search engines. The ongoing nominations and awards associated with Helix House are testimony to this companys commitment and dedication in the field of Internet marketing.
Helix House is a highly innovative forward looking online marketing agency located in sunny Arizona and breezy New Mexico that has consistently exceeded industry expectations to routinely rank highest among some the best online marketing companies in the country.