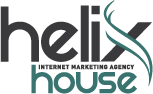 Phoenix, AZ (PRWEB) February 26, 2015
Helix House, a trusted and respected name in the Internet marketing arena reports record demand for organic search engine results for a wide variety of Arizona businesses. Having served the Arizona region for many years, Helix House has assisted businesses large and small throughout the region in achieving impressive results when it comes to improved online exposure. In addition, the company works with other businesses across the country interested in gaining better organic search engine results. This is an important consideration due to the fact that organic search results are often more desirable than paid advertising campaigns. The primary reason for this is that most visitors online give greater credence to natural search results as compared to paid advertising.
Businesses wishing to seize upon this fact routinely turn to experienced and knowledgeable Internet marketing firms as a way to gain greater market share. From being able to outpace the competition to gaining a greater portion of market share, organic search results are an important aspect of Internet marketing that simply cannot be ignored today. Helix House works closely with businesses large and small to achieve favorable results in terms of organic search results. Working closely to develop a keyword strategy that is industry-specific is one of the first steps in achieving the desired results with regard to organic search engine results. Helix House begins by carefully formulating a keyword meta-data strategy that will ultimately become relevant written content that is incorporated into blogs, articles and other types of website content.
Helix House also develops websites to work in conjunction with quality content as a way to attract search engines in the most expeditious and rewarding way possible. Because search engine algorithms are highly complex it is important to ensure that a website has useful and relevant content integrated into each and every page. Algorithms are incredibly good at detecting the level of quality with regard to content. Helix House works with a team of professional writers to ensure that all content is relevant, concise and current. This affords businesses the greatest opportunity possible with regard to becoming noticed in a natural and organic way online.
Helix House offers other unique Internet marketing and advertising services such as traditional search engine optimization, text message marketing, email marketing, search engine marketing, social media marketing and even local search engine optimization. Local search has become increasingly important in recent years requiring that businesses pay particular attention to this new and upcoming segment of Internet marketing. Helix House understands the intricacies involved with local search and helps businesses achieve impressive results in this regard. This recent announcement with regard to record demand for organic search engine results for a wide variety of Arizona businesses is yet more confirmation that Helix House is a company with much to offer in terms of results driven Internet marketing and advertising services.
Helix House is a highly innovative forward-looking Internet marketing agency located in sunny Arizona and beautiful New Mexico. The company has consistently exceeded industry expectations to routinely rank highest among some the best Internet marketing companies in the country. Recognized as an industry leader, this Internet marketing firm has helped hundreds of businesses across the country to gain better online ranking, online exposure and overall recognition. Helix House outpaces the competition year after year by leveraging the latest Internet technology, ideas and concepts to deliver extraordinary results for businesses large and small.