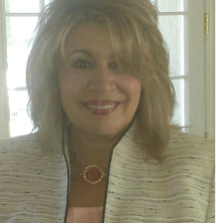 Sanford, FL (PRWEB) April 27, 2015
HERNON Manufacturing, Inc., the innovator in adhesives, sealants and dispensing equipment is pleased to announced the hiring of a new controller, Holly A. Monahan, effective April 20th.
Having spent a large part of her career in manufacturing as an accounting and operations professional, Monahan is the newest member of HERNONs ever expanding team.
Holly is a great addition to our growing company, said Edgardo Rodriguez, Director of Sales and Marketing for HERNON Manufacturing, Inc. Her accounting and operations background will provide us with the help we need to sustain steady growth and make sound business decisions for the company.
With over 25 years of accounting and operations experience, Monahan is a seasoned, progressive accounting professional with a demonstrated ability to streamline business operations that drive growth and increase bottom line profits.
Monahan is highly involved in the local community. In addition to being a business advisor for the Seminole State College Economic Development Center, Monahan is also a Certified Supreme Court Mediator, providing an alternative to dispute resolution in business conflicts in lieu of formal litigation.
Originally from Long Island, New York, Monahan is a long-time resident of Lake Mary, Florida, starting her career at AUDIOVOX Cops in the 1980s, earning her Bachelors degree at St. Joseph College.
When not working, Monahan enjoys spending time with her children and friends.
HERNON Manufacturing, Inc. has been committed to delivering world class adhesive, sealant, and impregnation solutions along with precision dispensing systems for nearly four decades. A long-time member of Central Floridas industrial manufacturing community, HERNON offers strong brands and technologies, all made in the United States, for a diverse range of industries including: Energy/Power Generation, Medical, Electronics, Electrical, LED, Automotive, Appliances, Sporting Goods, Ammunition, Communications, Aerospace, Aviation, High Tech Audio, Defense, Fire Suppression, Transportation, and Marine.
In addition to custom and standard dispensing and curing equipment, HERNON Manufacturing produces and distributes an extensive line of sealants for military and commercial use. HERNON produces several dozen Mil-Spec qualified sealants and is an ISO-9001: 2008 registered company.


Manufacturer of Highest Impact Resistant Structural Adhesive Available (50 Jewels)
Awarded 2012 ThinkGlobal Exporter of the Year
Nominated one of Florida's Top Companies to Watch in 2012
Received the 2012 William C. Schwartz Industry Innovation Award
Named 2013 State of Florida Small Business Exporter of the Year
Recognized by Orlando Business Journal as a Fast 50 Company
Winner of the 2015 Frost & Sullivan Manufacturing Leadership Award
Visit http://www.hernon.com or contact 407-322-4000 for more information.