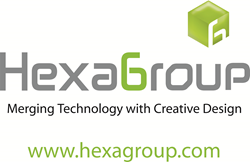 Houston, TX (PRWEB) July 23, 2014
HexaGroup is pleased to announce that it has joined the HubSpot inbound marketing team as a Certified Agency Partner. All-in-one marketing software company HubSpot recognizes the value of its certified agency partners and is glad HexaGroup is part of the team that is revolutionizing marketing.
We are very excited to become a Certified Agency Partner and look forward to expanding our capabilities and services with HubSpot, said HexaGroup President, Arnaud Dasprez. We strive to offer our clients the most efficient and effective marketing methods, and we believe that HubSpot's inbound marketing methodology and automation software enable us to do so."
As a HubSpot Agency Partner, HexaGroup executes inbound marketing services to the highest standards. It is the firm's mission to help increase the visibility and capabilities of its clients through digital marketing efforts that position them as industry leaders, build their customer relationships, and increase their profitability. By becoming a Certified Agency Partner, HexaGroup can ensure that they are providing their clients with the best in automation marketing software and inbound marketing practices.
About HexaGroup

HexaGroup is a digital marketing firm located in Houston, Texas with an award-winning team of software engineers, web developers, visual communicators and graphic designers who craft innovative and elegant out-of-the-box solutions for clients. With more than 20 years of experience, the agency provides a wide range of creative, technical, marketing, and Web development services for companies from super majors to start ups and everyone in between.
About HubSpot

HubSpot is on a mission to replace the worlds annoying, interruptive marketing with marketing that people love. HubSpot software is the most powerful, tightly integrated and comprehensive marketing software available, putting personalized inbound marketing into the hands of any business. Over 11,000 companies in 70 countries use our software to create lovable inbound marketing to attract, nurture and convert leads into an accelerating stream of new customers and revenue. HubSpot has been named one of the most promising, fastest growing companies by Inc, Forbes and Deloitte for the best possible reason: customer results. HubSpot has over 400 employees, was founded in 2006 and is based in Cambridge, MA. For the love of marketing, find us at http://www.HubSpot.com.