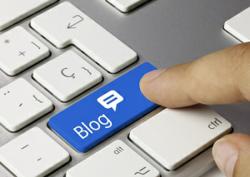 ANDOVER, Massachusetts (PRWEB) February 12, 2013
Effective Student Marketing, Inc., a full-service higher education marketing agency, is revealing its blog marketing strategies their team has implemented with some of their top clients. The content experts at Effective Student Marketing utilized these blog marketing strategies with a West Coast beauty school chain, which increased traffic to the school's website by 250% and natural leads by double digits. Now the higher education marketing agency is revealing these strategies in order to help other schools create better blog content that gets more people interested in their school.
A schools blog serves many purposes. It helps establish the school as an expert in its program areas and creates new, personalized content to promote across social media sites.Best of all, a blog boosts a school's website higher on the major search engines, which usually increases the number of natural leads. Andy Kelley said, the President of Effective Student Marketing.
Here are the top blog marketing tips from Effective Student Marketing:
1. Educate, Dont Sell Blog posts should be about more than just the different programs a school offers. Blog posts are a great opportunity to answer the burning questions of prospective students and ease them down the enrollment funnel. The content experts at Effective Student Marketing suggest that schools use their sites most popular keywords and their "Frequently Asked Questions" as fuel for blog posts.
2. Write A Great Headline A blog must have good headline in order to hook readers. Its not unusual for blog writers to spend just as much time writing a good headline as they do writing the actual blog. Its certainly time well spent. The headline is what prospective students are scanning quickly as theyre searching for information online and deciding what to click on. As a guide, headlines that include numbers, questions, and how to tips tend to get the most clicks.
3. Blog Consistently In order to see real results from a blog, schools need to be publishing regularly. This doesn't mean there needs to be a new blog post every day, but there should be a consistent schedule, or better yet an editorial calendar, in place. If this is problematic for a school, they can enlist the help of their students, staff, or hire a higher education marketing agency that can help with content creation and distribution.
4. Include a Request Information Form By following the above steps 1 through 3, a school has the opportunity to send lots of new traffic to its blog. It's essential that the blog now include a form in order to capture readers contact information and convert them into leads. There should also be a call-to-action within each blog post that reminds and encourages readers to fill out the form. Once a school obtains readers' contact information, they should nurture these leads as they would through any other lead generation channel.
If you found these blog marketing tips to be helpful, Effective Student Marketing has released a new e-book that goes in-depth on how to adapt your schools student recruitment strategies to get more high quality leads. You can learn these marketing secrets by downloading the e-book Escape the Rat Race of Student Lead Generation.
Old-fashioned marketing tactics dont have the return on investment like they used to. Schools need to think big and bold to compete in todays market. They need to modernize their student recruitment strategies and utilize all the modern direct marketing tools available to reach their marketing goals and maximize their return on investment, Andy Kelley said.
Effective Student Marketing, Inc. is a higher education marketing agency that specializes in creating customized marketing campaigns to help schools achieve their enrollment, retention, and placement goals. Their services include social media marketing, search engine marketing, content creation and distribution, web design and optimization, reputation management, and cost-per-lead management.