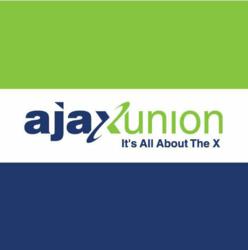 New York, NY (PRWEB) March 16, 2013
Online marketing company Ajax Union is pleased to offer qualified SEO and online marketing professionals to speak at company seminars, panel discussions, or business development presentations. Ajax Union is staffed by a number of talented marketing practitioners, with backgrounds in SEO marketing, social media management, and on-site content development. Available for two-hour seminars, half-hour lectures, or full-day business events, Ajax speakers will instill comprehensive knowledge about the internet-driven economy, improving a websites rankings, and driving more traffic to a companys website.
Our speakers are top-notch employees that are fully trained in all aspects of search engine marketing, and are able to provide a highly informative seminar or lecture for your companys next big business event. We customize our discussions in order to incorporate your companys values and ideals, while simultaneously retaining pertinent SEO techniques to improve your online sales and traffic. Whether you are looking to learn about on-site optimization, social media management, PPC advertising, or the importance of creating original content for your business site, our SEO experts will deliver this information in a clear, concise, and engaging manner, said Sarah Mogin, Vice President at Ajax Union.
Each of Ajax Unions selected speakers, listed online at http://www.AjaxUnion.com/speakers, will share the importance of using keyword research to increase Google rankings and to direct customers to a specific website or product page. Available for a flat-rate based on the time commitment, Ajax speakers will incorporate a customized speech and presentation, ending with a question and answer session to further engage attendees regarding the importance of internet marketing.
To get a feel for a few of the topics that Ajax Union touches on, informational webinars are hosted on a weekly basis by a number of talented staff members. Past topics have included video marketing tips, public relations practices, eCommerce strategies, and social media development. For more information about scheduling an online marketing expert as a presenter for a business event or discussion, call Ajax Union at 1-800-594-0444 or visit the company online. Keep up with all things Ajax Union, including information on fun new webinars and eBooks, by following the company on Twitter or becoming a fan on Facebook.