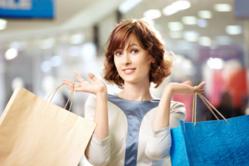 New York, NY (PRWEB) October 27, 2012
In a recent Investment Contrarians article, financial expert and editor George Leong reports that the National Retail Federation estimates this holiday shopping season will generate sales of $ 586 billion, up from $ 563 billion in 2011. However, Leong notes that the durable goods orders reading for August was especially weak after declining 13.2%, meaning consumers are not spending on goods and services not deemed essential to daily living. According to Leong, these numbers indicate that the key holiday shopping season will be weak, as consumers are hesitant to spend.
Leong notes that the recent jobs report added some optimism to the retail sector, although he doubts it will be enough to drive consumers to the malls and online to spend. Instead, the economy needs to see progressive jobs creation and a positive pattern, he states. If jobs continue to rise, this would likely translate into higher sales in the retail sector, reasons Leong.
The monthly retail sales numbers in the retail sector are showing some encouraging signs, says Leong. The Thomson Reuters Same Store Sales Index (comprising of 17 U.S. chains) contracted 3.6% in September, which was in line with the estimate, but well down from the 6.4% increase in September 2011. (Source: U.S. retailers September sales up before holiday rush, Reuters, October 4, 2012.) Leong states that these numbers signal that theres a lot of work ahead for the retail sector.
The Investment Contrarians expert adds that consumer confidence in September was encouraging, with a reading of 70.3. Yet, the general feeling is that a reading of 90.0 indicates a healthy economy, and this has not materialized since December 2007, when the recession began, notes Leong.
The reality is that when consumers are cautious, they tend to hold back on any major purchases in the retail sector, such as homes, vehicles, furniture, appliances, and travel. This will impact spending and GDP growth, and the ability of companies to expand their businesses, reasons Leong.
He concludes, saying that for the retail sector, these are not readings investors can get excited about.
To see the full article, and to get a real contrarian perspective on investing and the economy, visit Investment Contrarians at http://www.investmentcontrarians.com.

Investment Contrarians is a daily financial e-letter dedicated to helping investors make money by going against the herd mentality.
The editors of Investment Contrarians believe the stock market and the economy have been propped up since 2009 by artificially low interest rates, never-ending government borrowing, and an unprecedented expansion of our money supply. The official unemployment numbers do not reflect people who have given up looking for work, and are thus skewed. They believe the official inflation numbers are also not reflective of todays reality of rising prices.
After a 25- to 30-year down cycle in interest rates, the Investment Contrarians editors expect rapid inflation caused by huge government debt and money printing will eventually start us on a new cycle of rising interest rates.
Investment Contrarians provides unbiased research. They are independent analysts who love to research and comment on the economy and investing. The e-newsletters parent company, Lombardi Publishing Corporation, has been in business since 1986. Combined, their economists and analysts have over 100 years of investment experience.
Find out where Investment Contrarians editors see the risks and opportunities for investors in 2012 at http://www.investmentcontrarians.com.
George Leong, B. Comm., one of the lead editorial contributors at Investment Contrarians, has just released, A Problem 23 Times Bigger Than Greece, a breakthrough video where George details the risk of an economy set to implode that is 23 times bigger than Greeces economy! To see the video, visit http://www.investmentcontrarians.com/press.