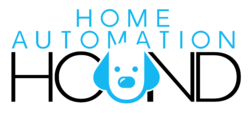 Los Angeles (PRWEB) February 06, 2013
Home Automation Hound, an online resource dedicated exclusively to home automation, is now an official Silver Sponsor of the Team On It! high school robotics team. The On It Foundation, a non-profit that provides free technology resources and education to under-privileged children, has put together a team of local high school students who will be competing in the F.I.R.S.T Robotics Regional Competition at the Greater Fort Lauderdale / Broward County Convention Center March 28-30, 2013. Home Automation Hound hopes to inspire and encourage other businesses to get involved through mentorship or corporate sponsorship with this great organization.
When I heard about the On It Foundation and the FIRST Robotics Competition, I knew I wanted to get involved in some way. said George Borghi, President and Founder of Home Automation Hound. In a world where technology innovations are so ubiquitous, it is essential that we cultivate the innovative thinkers of tomorrow. Dean Kamen, Founder of FIRST, couldnt agree more. The purpose of FIRST is to break the stereotypical mindset given to kids about whats important in their culture, said Kamen. Let these kids, that have never met a scientist or a professional engineer, see what these people do.
Participants will be eligible for millions of dollars in scholarships and rewards, as well as a place in the annual World Championship Competition. For more information on how to become a mentor or sponsor for Team On It!, please contact Calvetta Phair of The On It Foundation at 305-244-6454 or Toll Free at 855-545-ONIT.
About Home Automation Hound
Home Automation Hound is the first comprehensive and impartial website for learning about home automation, comparing products, and searching for trained and certified integration professionals. The site includes a rich selection of videos, system comparison data, customer reviews, articles and search tools to help homeowners find the best home automation systems and service providers in their area. For more information visit http://www.homeautomationhound.com.
About The On It Foundation:
The On It Foundation (Opportunities Necessary to Increase Technology) is a 501(c)(3) public non-profit whose Mission provides free technology resources, computer training and internet access to underprivileged children of low-income families in grades K-12 that receive a free or reduced school lunch, attend a public school and reside in the United States. The On It Foundation was founded in November 1999 and is nationally focused, headquartered in Miami, Florida. For more information about The On It Foundation, visit http://www.TheOnItFoundation.org.
About F.I.R.S.T.
Accomplished inventor Dean Kamen founded FIRST