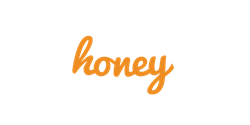 Los Angeles, CA (PRWEB) December 06, 2012
Consumers who feel frustrated at online checkout pages because they wonder whether they are receiving the best possible deal are buzzing about Honey, the new plugin that makes browsing with Google Chrome even better. Honey automatically finds the best available coupon codes and provides instant savings at hundreds of e-commerce sites.
The online shopping companion launched almost accidentally a few weeks ago by someone who was testing the site for bugs. He liked it so much he posted his opinion about it on Reddit, where money-savvy shoppers quickly began picking it up. Honey currently has over 8000 installs and is now one of the Top 25 shopping extensions in the Google Chrome Store.
We are thrilled by the initial response to the sweet savings that Honey finds," said site co-founder Ryan Hudson. An MBA and former venture capitalist who studied undergraduate engineering at Cornell, Hudson wrote most of the Honey code himself. "When I shop online, I want to know if I am getting the best deal or not. We wanted to take that concern away, and the response to date is evidence that we are on the right track. Our users definitely save time when shopping online, and they either save money or can take comfort in knowing they are getting the best possible deal on their purchases.
Along with co-founder George Ruan, a web design and analytics specialist, they plan to continue adding users and e-commerce sites, along with expanding international capabilities and support for additional browsers like Firefox. This is just the beginning for Honey, said Ruan. Over the next few months and upcoming years, our business model calls for teaching Honey new tricks. As we learn more about what online shoppers want we will continue building Honeys capabilities in order to create the perfect online shopping companion that works constantly to save time and money for consumers.
Honey is free to use, with no registration or personal information required. Users download the plugin to their Google Chrome browser and simply shop at hundreds of their favorite e-commerce sites like Amazon, Best Buy, Gap, Old Navy, Target, Zulily and Sephora. On the checkout page a Honey find savings button appears next to the coupon box. Users just click on this button and Honey takes over. It seamlessly crawls the web, searches for coupon codes that have worked for other people and tries them to see if they are valid. If a working code is found, Honey automatically applies it to the purchase and saves money for the online shopper. Savings can range from as little as a few dollars to over a hundred dollars.
If an online site is not yet supported, Honey members have the opportunity to request a new store. Social media conversations at Facebook and Twitter provide updates on new savings opportunities. Further information on Honey, the natural sweetener for the web, may be found by visiting the web site at http://www.joinhoney.com or sending an email to info(at)joinhoney(dot)com.