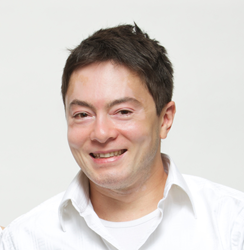 Los Angeles, CA (PRWEB) May 01, 2015
FansTang, Chinas largest producer and aggregator of non-studio Hollywood content, created and licensed based on its unique data capabilities, recently welcomed a new member of its executive team, Mr. Michael Haskamp, a media, entertainment, and corporate finance veteran, as its Chief Revenue Officer.
Founded in 2012, FansTang is building upon its consumer base consisting of the largest community of Hollywood fans to further enhance its content portfolio and data capabilities. In his new role, Mike will oversee the companys sales and marketing teams to drive revenue growth, profit and strategic business development.
Mike joins FansTang from the NBA Asia, where he was head of strategy with a focus on broadcast and digital content licensing, merchandising, sponsorship, marketing, and research in 12 markets throughout the Asia-Pacific. Originally from Hong Kong, Mike has spent his career in both the US and Asia and brings significant experience in business development, sales, digital strategy, data and analytics, and corporate finance.
Prior to the NBA Mike co-founded Legend Entertainment, one of the Asia-Pacifics largest MMA organizations televised in 152 countries. Mike also spent several years in investment banking at Lehman Brothers and Nomura in Hong Kong and New York, where he advised on capital raising and M&A transactions totaling more than US$ 15 billion. Mike holds a BA in East Asian Studies from Harvard University and an MBA in Finance & Economics from Columbia Business School.
Mike will report directly to FansTang Founder and CEO Adam Roseman. Mr. Roseman commented, I am extremely pleased to have Mike joining as a senior member of the FansTang team. I have known him for many years and seen his success in Asia as a media entrepreneur and executive. I am confident he is going to be able to help take the FansTang business to the next stage of its development.
About FansTang
FansTang, wholly owned by China Branding Group Limited, is the largest provider of localized international live events content, social media content and non-studio Hollywood and related video content into the China marketplace. FansTang also maintains the most robust international content data platform that services a growing portfolio of major clients including studios, Hollywood agencies, international ad agencies and brands.
For additional information, please visit http://www.chinabrandinggroup.com