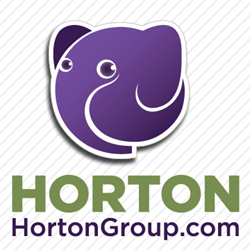 Nashville, TN (PRWEB)
July 13, 2015
Horton Group in Florida has added inbound marketing to its expansive selection of services in Fort Myers and Naples, FL. Inbound marketing is a marketing practice that focuses on leading buyers through the purchasing funnel with remarkable content.
As part of Horton Groups inbound marketing services, clients can expect to receive a proven strategy for attracting, converting, closing and delighting customers as well as a team of experienced marketers to assist in implementation.
We are excited to be offering inbound marketing services to our clients, said Julie Chadbourne, Director of Operations. Inbound marketing will help clients to attract more leads and generate more sales for their business.
Inbound marketing differs from outbound marketing in that it focuses on earning peoples trust, rather than interrupting them with irrelevant messages. As a result of a more focused marketing program, inbound leads cost 60% less than outbound leads, according to Search Engine Journal.
Horton Group in Florida provides a variety of both traditional and digital marketing services to clients across Naples and Fort Myers, FL, including inbound marketing, web development, public relations, print design and video production. By helping guide clients marketing efforts, the agency helps businesses maintain focus on what makes them great.
Learn more about Horton Group in Naples and Fort Myers, FL by calling (239) 495-7967 or by visiting http://www.hortonflorida.com/.