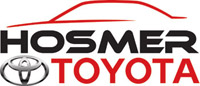 Ames, Iowa (PRWEB) March 11, 2013
Hosmer Auto Group have signed up with AutoJini to custom to design a new cutting edge content management and domain management application to boost their in-house SEO work. The new applications allow the in-house team to manage the site layout, manage content, and add 3rd party software to monitor SEO performance of all of their websites.
AutoJini has exceeded our expectation. Where most website providers and SEO vendors failed, AutoJini excelled and provided us the exact solution that meets our unique needs and requirements. We can now test different scenarios, conduct A/B split testing, and review thermal maps for example which was not possible before we hired AutoJini as consultants said Jeremiah Hosmer, President Hosmer Auto Group.
This unique project highlights the fact that AutoJini leads the industry in implementing custom solutions for auto industry. AutoJini not only provides highly reliable SEO services to auto dealers, we can also implement unique online solutions. Our software empowers dealerships to manage diverse SEO goals and track websites performance using 3rd party tools said Syed Azam, President of AutoJini.
###
About AutoJini.com:

AutoJini is a web-based software suite of solutions used by automobile dealers across North America. AutoJini services include the development and implementation of dealership websites, mobile websites, micro sites, Ebay Auction Management Tool, Facebook applications, inventory management solutions, data export to 3rd parties, search engine optimization (SEO), social media marketing (SEM), and news & blog software.
AutoJini.com has offices in:

Ames, Iowa

Chicago, Illinois

Kitchener, Ontario, Canada
For more information, please contact Mr. Syed Azam by phone (515) 232-2024 or email syed(at)AutoJini(dot)com Visit http://www.AutoJini.com for more details.
About Hosmer Auto Group:
Hosmer Auto Group located in Mason City, IA is the leading automotive group of Iowa. With two ideal locations, they serve the needs to customers in Mason City, Ames, Des Moines, Waterloo, and Iowa Falls.
Their Toyota dealership, Hosmer Toyota (formerly known as Lyons Toyota) is world class Toyota dealership located right here in Iowa. Hosmer Toyota has been around since the 1960s. Hosmer Toyota is in the top 5% of Toyota customer service.
Their Honda dealership, hosmerhonda.com, is also located in Mason City (808 S Monroe Ave, Mason City, Iowa), serving clients from Albert Lea, Waterloo, Ames and Clear Lake.
Websites:

—————

http://www.HosmerCars.com

http://www.HosmerToyota.com

http://www.HosmerHonda.com