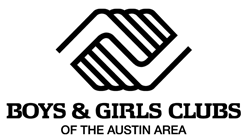 Austin, TX (PRWEB) May 14, 2015
HotSchedules, mobile, cloud-based technology provider for the restaurant, retail and hospitality industries, today announces a partnership with Boys & Girls Clubs of the Austin Area, which will recommend that of-age Club Members begin using HotSchedules Jobsabi product to create professional profiles to showcase their skills and experience.
Jobsabi, HotSchedules talent sourcing solution developed specifically for the restaurant industry, allows individuals to create a professional profile and search for restaurant jobs by downloading the free application from the iTunes or Google Play stores. Profiles contain work history and certifications, as well as endorsements from other Jobsabi users. In the coming months, profiles will evolve to track and display badges awarded through online courses or skills earned.
Boys & Girls Clubs has a long-standing history of providing opportunity to children and young adults through life-enhancing programs, character developing experiences, safe environments and access to caring adult professionals. They place a strong emphasis on education and career development programs designed to support and empower youth. Jobsabi fits well into their career development program by providing a mobile app where Club Members can begin building their professional profile, showcasing valuable skills they have learned through their participation in Boys & Girls Club programs and beyond. Jobsabi also makes searching for jobs in the restaurant industry incredibly easy for Club Members by providing an interactive job map that locates nearby jobs based on a phones geo-location. Users can find and apply for jobs using the Jobsabi profile they have created.
Misti Potter, Executive Vice President of Boys & Girls Clubs of the Austin Area is an enthusiastic supporter of the partnership, noting, Our programs are designed to help kids get ready for college or enter the workforce. Jobsabi fits in perfectly with our efforts by giving them a place to begin logging and tracking the skills and experiences that will demonstrate what they have learned, and is a great alternative to the traditional resume. Jobsabi also makes it easy to find great jobs in the restaurant industry – an industry that that teaches important skills, such as service-orientation, confidence and communication to name a few. Those are skills that translate into just about any profession.
Raechel Barnes, Jobsabi Brand Manager agreed, saying, Were thrilled to help Club Members on their professional journey. We created Jobsabi to make it easier for restaurants to find great talent and for job seekers to more quickly find open positions. Including members of the Boys & Girls Clubs of the Austin Area is one more way to help connect a young, energetic workforce with interested employers, and we look forward to expanding our partnership at the national level.
About HotSchedules

HotSchedules provides mobile, cloud-based technology for the restaurant, retail and hospitality industries. The company delivers a comprehensive suite of cloud-based software designed to automate operational challenges such as recruiting, training, scheduling, business intelligence, shift communication, labor and inventory management. Its world-class products include HotSchedules, Jobsabi, Bodhi, Managers Red Book, Logbook, Macromatix and Schoox. HotSchedules is proud to serve more than 1.8 million users in over 110,000 locations across 26 countries. For more information visit: http://www.hotschedules.com
About Boys & Girls Clubs of the Austin Area

Boys & Girls Clubs of the Austin Area is Austins leading youth development agency a 501(c)(3) non-profit, locally governed agency devoted to providing hope and opportunity to all kids, especially those who need it most, between the ages of 6 and 18. With 23 Clubs in Austin, we help over 12,000 kids each year (and over 1,700 each day) grow into healthy responsible, caring young adults. Learn more at http://www.bgcaustin.org/
##