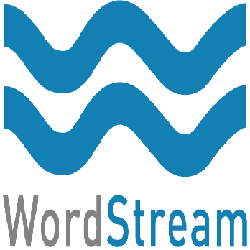 Boston, MA (PRWEB) July 19, 2012
With increasingly prominent and engaging Google ad formats taking up more and more of the Google search result pages, it comes as no surprise that the company announced a strong quarter that beat Wall Street expectations.
A new study conducted by WordStream, Inc., a leading provider of search engine marketing software for small and medium-sized businesses, shows that the click-through rate (CTR) of paid search advertisements on Google now outnumbers clicks on free organic search result listings by nearly a 2:1 ratio for high commercial intent keyword searches conducted in the U.S.
The full results of the new study on Google ads are published in infographic form.
How High Commercial Intent Keyword Searches Are Worth More to Businesses
In search engine marketing, different types of keyword searches have different value to businesses. For example, high commercial intent keywords (such as Buy Leather Wallet) and branded keyword searches (such as Canon EOS Rebel T3) are worth much more to businesses than pure informational keyword searches (such as who is the 26th president?). While unpaid organic clicks still account for the majority of clicks for Google searches, the new study from WordStream is the first to illustrate that for the types keywords that are most valuable to businesses in the US, pay-per-click (PPC) advertisements account for the bulk of clicks by nearly a 2:1 ratio.
How More Refined Google Advertising Tactics Are Driving Revenue Growth
New bigger, more engaging and more targeted sponsored ad formats that allow companies to more precisely specific prospective clients are behind the increases in CTR for high commercial intent keyword searches. For example: