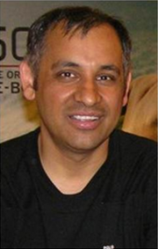 (PRWEB UK) 18 January 2013
Almost from the moment marketing was recognized as an important business discipline, accurate positioning has been considered as the ultimate secret to winning larger market share by professionals in todays competitive world.
Positioning, according to Jack Trout, author of The New Positioning, is how companys target market collectively perceives it in comparison to its competitors in the same category. "Simply speaking, positioning means to own a place in the mind of a consumer, like a bookmark," says Maven's Edge CEO Pankaj Shukla.
Some companies proactively manage how their markets perceive them to be, and others leave it to chance. Whether the company is proactive, reactive or just plain passive, the market perceptions are constantly evolving with time, says Shukla.
What lessons can an entrepreneurial professional learn from this insight?
"Just as marketers go about creating an image or identity of a company in the minds of their target market, savvy professionals keen to break new grounds to promote their services can use well tested strategies to position their offer in buyers minds," discloses Shukla.
Those keen to promote their professional services should follow the 10-step process below.
1. Identify the Target Market: determine who is the ultimate 'buyer'? This would be the person or group of people ultimately responsible for making the decision – whether your goal is promotion or selling your services, says Pankaj Shukla.
2. Define Competitive Landscape: it is hard to find today a lucrative buyer base that does not have any competition. Identify the major competitors and their product or service attributes. In marketing terms, you are assessing their strengths that your target market may find attractive, says Shukla.
3. Collecting Information: approach a small section of the target market and find out what their perceptions of the reality is. Those who make buying decisions often have an idea what they will get for the money in terms of skills, capabilities and so on. This is your markets perception of the reality. You can collect this information by surveying a small sample of the target market, says Shukla.
4. Determine the Ideal Vector: Some skills or attributes are nice to have but not absolutely essential, while others are crucial for the product to deliver its promise. In the survey, ask your target customers what their preferred combination of attributes would be. This will keep you from veering off the track, says Shukla.
5. Examine the Fit: Now is the time to do the gap analysis. You know what your strengths, weaknesses and capabilities are. At this point you also know what your target market would rather have – the Ideal Vector. Identify gaps, if any, says CEO Pankaj Shukla.
6. Establish the Value: The professional may find out from existing clients what value their clients get, and how they are better off by the service provider being around. Now, determine what additional value they can create for the client with their existing skills, capabilities or experience.
7. Positioning Statement: Creating the first iteration of positioning statement is just the matter of writing down the value customers derive from what the professional offers. This by no means is the final positioning statement. It is just the beginning the first draft if you will, says Shukla.
8. Testing the Positioning: Find someone in the same industry or vertical as the target market, but who does not really know what the professional does or sells and test positioning statement on them. Watch their facial expressions and listen to their response. This would give you the clue whether your positioning is the work of art of needs further refining, says Shukla, When they want to know more because you've piqued their interest and started a conversation, you'll know you're on the right track.
9. Position: If the gap – between markets Ideal Vector and your delivery capabilities – is too wide, see how it can be filled by acquiring new skills or experience. If the difference is too narrow, employ specialist expert positioning strategies like being more visible than competitors, says Shukla.
10. Create the Ultimate Positioning: Being more visible generates familiarity, and that in turn reduces sales friction. Being more visible is just the matter of raising profile in online and offline publications. First thing prospective clients do at the first approach by a professional is Google him, says Pankaj Shukla, so it is vital to be found easily when a client looks you or your company up.
Special Offer: Free Audio Download

Most professional workers accumulate amazing knowledge, skills and experience in their working life. However they remain slaves to their jobs as they cant figure out how to make use of that knowledge without putting their career at risk. Mavens Edge offers a downloadable Free Audio Program that teaches how to create a product based on current knowledge or skills (i.e. their own uniquely intellectual product), and how to promote it. The 2 hour Audio Program teaches:


5 Costly career misconceptions – and how to avoid them.
4 Ways to generate extra income without sacrificing your career.
7 Questions you should ask before starting an entrepreneurial adventure.
How to create an advice based product, and how to promote it for lucrative results and without taking career risks.
This audio CD can be downloaded here.
ABOUT MAVEN'S EDGE

Maven's Edge helps professional & entrepreneurs jump start their business success and profit growth through uncommon, yet highly profitable, marketing techniques.
To learn more about Maven's Edge's unique approach, go to Maven's Edge website. Or click this link http://www.mavensedge.com
For media inquiries, to arrange for an interview or an expert quote please contact:

Name: Pankaj Shukla

Telephone: +44 871 900 6662.

Company Address: Maven's Edge, Innovation Centre, Maidstone Road, Chatham, Kent ME5 9FD

Pankaj Shukla is open to media interview requests.