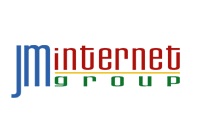 Roswell, NM (PRWEB) October 10, 2012
The JM Internet Group, (web: jm-seo.org) a leader in online SEO training, has announced their latest 'how to' video on the Red Bull Stratos and Felix Baumgartner jump. Felix Baumgartner, an Austrian skydiver and a BASE jumper. Baumgartner is renowned for the particularly dangerous nature of the stunts he has performed during his career. Red Bull Stratos, termed a mission to the edge of space, is an event in which Felix Baumgartner plans to ascend to 120,000 feet in a stratospheric balloon and make a freefall jump rushing toward earth at supersonic speeds before parachuting to the ground.
"Our focus is on Internet marketing and SEO," explained Jason McDonald, Director of the JM Internet Group. "We are really excited about this event, however. Not just because it's cool but because the powerful marketing behind it by Red Bull makes it a marketing event as much as an event showing the heroism of the human animal. Red Bull is using social media, YouTube, SEO, and Google to bring an incredible awareness to the event. We thought it timely to teach others how to search the Internet to find not just the headline news – but the story behind the story on Felix Baumgartner and the Red Bull Stratos."
For more information, including a 'how to' YouTube video go to:


http://www.jm-seo.org/wordpress
Beyond Red Bull Stratos and Felix Baumgartner – Learning Internet Marketing –
Red Bull Stratos and Felix Baumgartner are examples of large companies using social media marketing and the Internet to showcase an incredible event, and build an incredible brand. But smaller companies can do the same using proven techniques of SEO (Search Engine Optimization) and Social Media Marketing, as taught by the JM Internet Group. The JM Internet Group will be kicking off final SEO training classes of 2012 with their online SEO training courses for small business. The classes are an hour long of instruction and a half an hour of question and answer, in which the audience is encouraged to ask any SEO related questions they have. These questions are a key part of learning, and are also posted on the JM Internet Group's website under SEO Tips.
SEO Course Syllabus
Top Ten: Top Ten Free Tools for SEO / Search Engine Optimization

Keywords: How to Generate Great Keywords for Great Google Rank

Page Tags – Quick Boost – Use Page Tags to Improve your Google Rank

Link Strategies: The Who, What, Where, When and How of Getting Good Links for SEO

News: News You Can Use – Using News as an SEO Opportunity -

Google Rank: Monitoring Your Google Rank, and Leveraging it for SEO and PPC

Website Structure: Creating the Best Topology for Google Rank

Metrics: Tools for Measuring Your Website SEO and Performance
About JM Internet Group

The JM Internet Group provides SEO, Social Media Marketing, and Google AdWords training and courses for busy marketers and businesspeople. Online search engine optimization training helps explain keywords, page tags, link building strategies and other techniques needed to climb to the top of search engine rankings for Google, Yahoo, and Bing. The teaching methodology is hands on, with live examples and discussions, taught from the convenience of each student's computer.
Contact:

JM Internet Group, Media Relations

Web. http://www.jm-seo.org/

Email. jm(dot)internetgroup(at)gmail(dot)com

Tel. +1-510-713-2150