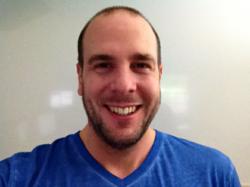 Sydney, AUS (PRWEB) December 04, 2012
In his latest Internet marketing video update, James Schramko shows that those who run the tough business race with a focused intent and a well-framed strategy emerge ahead of the pack. Business owners and online marketing professionals can now put this lesson into practice as the SuperFastBusiness owner and Internet marketing expert details top business fundamentals on marketing, managing and continuous learningthe very same methods he uses for his own multi-million dollar businesses.
Schramko opens his video release with good news, reporting that his website statistics showed significant increase last month. A screenshot showed that the total unique visitors moved from 32,318 in October to 35,353 this November. Visitor tracking tools have showed that the boost was fuelled in huge part by YouTube views and podcast listeners.
According to Schramko, the significant audience buildup is more convincing proof of the power of video as an important channel to gain market leadership. He points out to the trend of multi-media blog posts videos, audio, pictures and transcriptions today, reflecting on the use of online videos as a major component of a leading online marketing strategy.
As you build up those views, as you get your audience, it will be much easier to deliver new products and services when you have an audience ready to receive your email and looking forward to your videos, he says.
Schramko stresses that establishing a video marketing strategy should be a top priority for those who want to see significant results a year from now. Business owners and marketing professionals can access an intensive, easy-to-follow video-making tutorial through the news blog platform OwnTheRaceCourse.com. On the other hand, those who want to experience the same syndication service of Schramkos own videos can have their productions made for them by the video team from TrafficSure.com.
Another good news is the appreciative feedback from clients and business owners who finally cleared their inboxes after learning a thoroughly efficient email management system from the Inbox Relief webinar. Inbox Relief is an important fundamental for running your business especially if you have an online component. It details Schramkos email management method that he has perfected after years of refining his email system.
Those interested in attending the Inbox Relief seminar live can sign up for membership at the Internet business coaching community FastWebFormula. Joining now will likewise allow new members to have access to another much anticipated training event this December, a webinar on how to generate millions of dollars worth of sales from video profits.
Meanwhile, Schramko reminds viewers that however vital video may be, it is still just one part of an integrating online marketing strategy. Another important component that businesses should focus on is getting high personal search ranking on Google and other search engines.
Its really important to rank your own name, says Schramko. It will be easy for people to find you and your products and services. Its a great authority builder and trust builder.
To manage web identity, Schramko says that its important to create a remarkable online presence with addresses and content that provide positive representation for the individual. This involves getting domains named after the person, putting the name in the page title, registering all social media profiles, and populating all web 2.0 sites with a full biography, description and pictures.
Schramko closes the video news release with a final note on how he gets inspiration for his winning strategies. The great godfather of modern strategy is Michael Porter, he says, referring to the Bishop William Lawrence University Professor at Harvard Business School. For those interested in studying Porters ideas to gain strategic advantage, Schramko recommends the book Understanding Michael Porter: The Essential Guide to Competition and Strategy, which is available on Amazon.com.
A lot of Internet marketer go from tactic to tactic. But if you want to go right behind the strategy, start with the fundamentals. Understanding Michael Porter is a great foundation for your strategy education, he says, reinforcing his principle that an overarching campaign plana solid strategyshould be put in place as framework for ultimate business success.