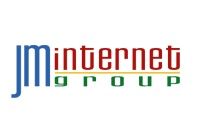 San Francisco, CA (PRWEB) May 09, 2015
The JM Internet Group, a leader in online social media marketing training, is proud to announce a new video explaining how to use Google+ Collections. Google+ Collections is the latest feature of Google+, allowing users to curate content in a way similar to Pinterest and thereby function as a useful mechanism for social information sharing.
Google+ has been struggling for some time, explained Jason McDonald, director of the JM Internet Group. The new collections feature may breathe new life into Google+ and is certainly competitive to Pinterest and to Twitter Curator, two other social media networks of use to small business marketers.
To access the blog post, video, and resource links on how to use Google+ Collections, please visit http://www.jm-seo.org/2015/05/google-collections/. To access the YouTube video, please visit https://www.youtube.com/watch?v=gtVNkbtS9g8. Both link to free resources and other articles explaining how to use Google+ collections.
The Importance of Social Media Marketing to Small Businesses
These days, small businesses have many wonderful resources that can help them with their Internet marketing efforts, including social media marketing. Beyond search engine optimization, the field of social media marketing allows businesses to stay in contact with customers and via social sharing to reach new customers. Google+ has seen traction among the technical cognoscenti, and when used in conjunction with Twitter and Facebook can be a useful way to turn one social interaction into many, and to publicize sharable resources. Google+ Collections builds on the social aspect of Google+ and represents a new industry trend towards curation. Curation allows an expert to identify useful information and share that with followers. In today's information overload economy, curation by experts is certainly an idea whose time has come.
About JM Internet Group
The JM Internet Group provides SEO, Social Media Marketing, and Google AdWords training and courses for busy marketers and businesspeople. Online search engine optimization training helps explain keywords, page tags, link building strategies and other techniques needed to climb to the top of search engine rankings for Google, Yahoo, and Bing. The teaching methodology is hands on, with live examples and discussions, taught from the convenience of each students computer.
Contact:

JM Internet Group, Media Relations

Web. http://www.jm-seo.org/

Email. jm(dot)internetgroup(at)gmail(dot)com