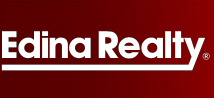 Howard Lake, MN (PRWEB) April 05, 2013
Searching for a new home is an exciting process though the first step can be the most frustrating for some buyers. The initial online search can turn out to be the hardest step to take. Kris Lindahl of Edina Realty will be hosting a seminar over the weekend at which he will discuss with buyers how to make that first step an easier one.
At the seminar, Lindahl plans to demonstrate the Minnesota Buyer Search website that he created. "In a market where houses seem so challenging to find, we realized we needed to give buyers something better," Lindahl said. The website allows access to properties that other agents don't have.
In addition, it allows buyers to fill out a short form and receive a real-time email with a customized search criteria built by Lindahl and a hyperlink to all homes that match the criteria. Once the buyer has expressed interest in a particular home Lindahl and his team make it a priority to get them to the property before it is sold.
"I wanted to make something that everyone can use, regardless if you're my client or not," Lindahl said. Lindahl is the recent recipient of the Chairman's Award from Edina Realty for excellence in sales, sales volume, and customer service.
Call Kris now for more information at (763) 280-8498 and visit the Minnesota Buyer Search website now to get started.