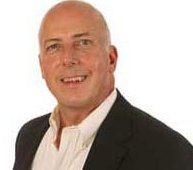 (PRWEB) January 30, 2013
Attorney David Szerlag, of Counsel for PritzkerOlsen, P.A., has been admitted pro hac vice to represent several clients in lawsuits against Howmedica Osteonics Corporation, dba, Stryker Orthopaedics.* Szerlag and Attorney Fred Pritzker are representing patients* allegedly injured by Stryker hip implants that the company recalled in July of 2012: ABGII Modular Stems, ABGII Modular Necks, Rejuvenate Modular Neck and Stem components.
To date, the lawsuits* have been filed for patients in Minnesota, Massachusetts and Wisconsin. Pritzker and Szerlag filed all of the lawsuits in the Superior Court of New Jersey, Bergen County, Howmedicas principle place of business.
Consolidating all of the cases in Bergen County, New Jersey, is in the best interests of our clients, said Szerlag. The benefit of consolidation is that pre-trial procedures will not have to be duplicated, yet each lawsuit maintains its own identity. This is a strategy we have used successfully in the past.
Szerlag is licensed to practice in Massachusetts, Minnesota and Rhode Island. Because he has been admitted pro hac vice, Szerlag will be able to represent his Stryker hip clients in the Superior Court of New Jersey.
Every patient who has a recalled Stryker hip implant has the legal right to compensation for injuries allegedly suffered because of the recalled product, said Szerlag.
Attorneys David Szerlag and Fred Pritzker represent injured clients nationwide. They are providing free consultations to Stryker hip replacement patients, who can call 1-888-377-8900 (toll free) or submit the firms online free consultation form found on the firm website, http://www.pritzkerlaw.com. Szerlag, of counsel attorney for PritzkerOlsen, has offices in the Boston, Massachusetts area, Providence, Rhode Island and Minneapolis, Minneasota. PritzkerOlsen offices are located at 45 South 7th Street, Minneapolis, MN 55402. Patients can talk with Pritzker, Szerlag or another Stryker Rejuvenate hip recall lawsuit lawyer at PritzkerOlsen for free about hip replacement lawsuits against Stryker.

*Superior Court of New Jersey, Bergen County, Clients v. Howmedica Osteonics Corporation, dba, Stryker, Docket Numbers L-8483-12, 8492-12, 8488-12, 8502-12 and 8497-12.
You may also like