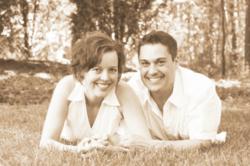 Huntersville, NC (PRWEB) September 12, 2012
Cosmetic dentists, Dr. Bryan Kreeb and Dr. Kelly Kreeb, have announced the promotion of their new, patient-focused website created by dental website design leader, ProSites, Inc. The practice is utilizing the website to coach the community on the importance of oral health. The website includes a links page with informative dental resources and a frequently asked questions page to address common concerns on topics ranging from oral hygiene to difficult dental procedures as well as a Huntersville family dentistry page that discusses dental care for children.
I encourage you to visit the frequently asked questions section of our website. Here you will learn valuable information about everything from proper brushing and flossing all the way to the latest cosmetic dental procedures and how they can enhance your smile. We have also included links to some of the most trusted organizations in dentistry so that patients can get even more information from the very best sources out there, said Dr. Kreeb.
The website possesses interactive attributes including educational videos and a free Smile Gallery feature to help patients generate better informed decisions about their oral health. Current and prospective patients now have access to information about providers, helpful dental links, before and after photos of dental procedures, and other informative content when they visit the website. Some of the services offered by Drs. Bryan and Kelly Kreeb include:
Cosmetic Dentistry

Implant Dentistry

CEREC One-Day Dentistry
The website also utilizes extensive search engine optimization techniques to reach patients and local consumers who are searching for relevant information about Huntersville cosmetic dentistry.
Dr. Kreeb says, Here at Kreeb Family and Cosmetic Dentistry, oral health is very important to us. We feel that having a comprehensive website that will educate patients about oral health and modern dentistry is a great benefit to the community. These tools will help users achieve a beautiful and healthy smile that can be maintained for a life time.
About Drs. Bryan and Kelly Kreeb:
Dr. Bryan Kreeb graduated with his BS in Biology from Appalachian State University; he then attended Medical College of Virginia at Virginia Commonwealth University in Richmond, VA, where he obtained his Doctor of Dental Surgery degree, Magna Cum Laude in 1999. He then decided to further his education by completing a residency in Advanced Education in General Dentistry at the University of Florida. There he focused on oral surgery, endodontics, and implant dentistry. Dr. Kelly Kreeb originally graduated from Virginia Tech with a BS in Biology in 1995; she then furthered her education by attending Medical College of Virginia at Virginia Commonwealth University for her Doctor of Dental Surgery degree. Lastly, she completed a residency in Advanced Education in General Dentistry in 2000 at MCV/VCU with a focus on cosmetic and implant dentistry. Both doctors continue to pursue their education as they believe this is critical in giving their patients the quality care they deserve. Both are members of the American Dental Association, North Carolina Dental Society, Charlotte Dental Society, Academy of General Dentistry, and the American Academy of Cosmetic Dentistry. Their practice has been open since 2001 and has been serving the Lake Norman area for over ten years.
For more information on Dr. Bryan Kreeb and Dr. Kelly Kreeb, please visit the website at kreebsmiles.com.