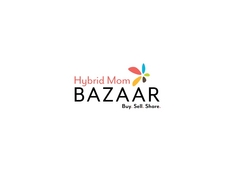 New York, NY (PRWEB) February 22, 2011
Hybrid Mom announced today the launch of its new on-line shopping site called Bazaar.
From teething bling, (jewelry mom can wear and baby can chew) to recycled wool sweaters that are wearable works of art, this new shopping site features some of the most unique and quirky, one of a kind products on the market today. Heres the twist: all of the items are created by mom entrepreneurs.
This is the go-to site for shoppers in search of original gift ideas because moms are problem-solvers and they think of everything, said editor-in-chief, Beth Smith. We are bringing together hundreds of mom entrepreneurs and giving them a place to showcase their one-of-a-kind, I wish Id thought of that products.
In addition to very original product offerings, hybridmombazaar.com features stories on the women behind the products — and the site has lots of weekly product give-aways.
Bazaar is owned by Hybridmom.com , an online community that caters to women who have decided to become their own employers. The site provides the resources and support women business owners need to raise a family and be successful entrepreneurs at the same time. This new shopping site is an extension of the Hybrid Mom community. And with 400 women starting a new business every day in the US, Smith said it could not have come at a better time.
About Hybrid Mom

HybridMom.com is a website and community consisting of daily content including featured articles to enrich work, family, personal and social lives; a research board with over 12,000 moms from coast to coast, representing all ages and backgrounds; blogs and interactive forums written and hosted by parenting and industry experts; a community connecting hybrid moms with one another; and a new shopping site called Bazaar to sell or buy Hybrid Mom products and services. The company was named one of Forbes Woman's "Top 100 Websites for Women in 2010.
###