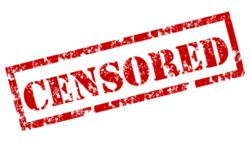 Dallas, Texas (PRWEB) April 07, 2013
This month sees iDCLOAK Technologies first major service release of 2013: a fully customizable Proxy Servers List that has been compiled and developed as a free tool for bypassing internet censorship. What is unique about iDCLOAK's unblock proxy list is that it is fully user configurable. By constantly updating it with fresh proxies, it is specifically designed for censorship circumvention. Users select a proxy according to their needs and apply it to their internet device from that point on, they will access the internet from that remote location. By intelligently rerouting their web access to remote locations, users can circumvent local censorship as well as georestrictions on foreign sites they visit.
We have a full schedule of service releases for 2013, says iDCLOAKs Director of Marketing, Gill-Chris Welles, and the free proxy servers list is an important first. For one, it is a calling card for our companys entrance into the existing proxy market so those who already use proxies know we are here and that we are a serious player. Perhaps even more important is that the free list is helping us raise public awareness on the advantages of using a proxy as a buffer for your internet privacy were saying Never used a proxy before? Well, here, have a try. And internet censorship circumvention is of course going to be the main reason people do try proxies out.
The iDCLOAK proxy database contains some 2,500 open proxies from over 70 countries and is managed by an online proxy checker bot which verifies that proxies are live and provides important data about the proxy to the user. The selection menus embedded in the list allow users to filter the proxy database according to specific preferences, such as: country, port, proxy protocol and even speed or level of anonymity.
We want users to move away from the idea that a proxy is a single-state service it neednt be so fixed in its operations. Regular unblock proxy sites offer very little choice regarding performance or IP location you just punch in a URL and see what happens. To bypass censors successfully at acceptable speeds you need to know where you are routing your connection to and what speeds the proxy is running at. Our proxy list gives you that data up front and lets you search for proxies according to a whole range of specific criteria you set. Later this year we are releasing our Smart VPN, a much more advanced cross-platform product that will streamline the proxy bypassing process while providing even more choice than our list offers now. For users to get the most out of the iDCLOAK Smart VPN, we need to raise consumer expectations of circumvention technologies. The iDCLOAK proxy list is doing just that.
The iDCLOAK Smart VPN software-based proxy is due for release in the coming months. For those interested in learning about forthcoming products, or looking for an education in web anonymity, security or internet censorship circumvention, visit http://www.idcloak.com.