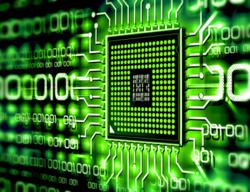 Dallas, Texas (PRWEB) May 26, 2013
The newly released idcloak Proxy IP List allows users to connect to publicly administered web portals around the world, a service already popularly provided by ad-funded VPN services. Eyes are on whether consumers will accept public IP proxies as a reasonable alternative to free VPNs.
Gill-Chris Welles, idcloaks Director of Marketing, says consumer reaction is difficult to call, The tail of the VPN market is enormous but traditionally difficult to monetize. Its true that you have a vast global population of consumers needing to reach content unavailable on their connection. But this demographic consists mostly of residents of internet censorship countries who cannot or will not pay for an unblocking service: even if they can afford to, VPN account setup and payment usually requires them to reveal their identity. They arent quick to do that when unblocking is punishable in their country. And neither does advertising through a free VPN server bring in much revenue, because netizens from these countries are in a very low spending bracket. Really, the unblocking market is much better suited for a crowd-sourced public service than an ad-supported private one.
idcloaks public Proxy IP list can be used for the same purposes as a VPN but without the need for client software. To access a public proxy, the user selects a server by country, enters the IP address into their browser (or another internet application) and from that point forward will reroute their connection to that point. Doing so bypasses restrictions on the web content they are normally able to access. The list also includes SOCKS proxies which can be used to unblock web applications like Skype.
The main difference between a public proxy and an ad-funded VPN is in usability, The servers displayed on the Proxy IP list are contributed by volunteers who do not overload visitors with advertising. Providers of a free VPN service are businesses with little alternative. When you combine over-advertising with other drawbacks of these low-grade VPNs, like poisoned IPs and high bandwidth competition, users are left with some very good reasons to look at public alternatives. It will be interesting to see what happens to the unblocking market over the coming months.
idcloak Technologies specializes in services that enhance user privacy, security and freedom. For more information on forthcoming releases, visit http://www.idcloak.com