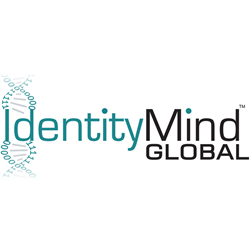 Palo Alto, CA. (PRWEB) April 21, 2015
IdentityMind Global, provider of risk management & anti-money laundering solutions, announced today the expansion of its operations, with the addition of a Washington office based in Spokane Valley. The company is now advertising open positions at the new location.
The Washington outpost joins a parade of Silicon Valley-based companies who have established offices in the Pacific Northwest region, including Facebook, Dropbox, Google, Apple and more.
Led by CEO Garrett Gafke, the Palo-Alto based company provides a risk management platform for ecommerce and financial institutions, including fraud prevention, Know Your Customer (KYC), merchant underwriting, and anti-money laundering services. The company announced an oversubscribed funding round in March, with strategic investments from several global public corporations to rapidly expand sales and international operations.
By extracting electronic DNA (eDNA) from the details of every transaction, the IdentityMind platform provides financial institutions, Money Service Businesses, and online merchants with comprehensive visibility into all identities and entities involved in a transaction. This visibility, combined with the proper heuristics and analysis console, gives Financial Institutions an essential framework to effectively manage risk, and comply with regulatory requirements in the U.S. and abroad.
Washingtons location provides a wealth of untapped financial services talent, activities, and a vibrant community, making it a great addition as we begin our strategic expansion, said Garrett Gafke, CEO & President of IdentityMind Global, This office will provide the sales, finance, and operations support we need to scale rapidly, and prepare for further additions later in the year.
The IdentityMind client base includes a diverse list of financial institutions, money service businesses, mobile payments, online commerce, and virtual currency businesses across North America, Asia, Europe, and Latin America.
For more information, contact IdentityMind at: pr(AT)identitymind.com, or evangelist(AT)identitymind.com.
About IdentityMind Global

IdentityMind Global provides solutions for risk management and regulatory compliance for the ecommerce ecosystem. The Fraud Prevention and Risk Management Platform offers Financial Institutions and Online Merchants with real-time capabilities for effectively addressing the operational challenges of conducting financial and payment transactions online. The Platform delivers integrated Fraud Prevention, Anti Money Laundering (AML), Know Your Customer (KYC), Merchant Underwriting and Transaction Monitoring. IdentityMinds patent-pending technology Electronic DNA (eDNA) recognizes identities based on electronic attributes and how these attributes are validated and correlated against each other. Our Platform shares eDNATM across all our clients so they can all benefit while keeping identities and transactions private to each client. IdentityMind Global services clients worldwide including Banks, Money Service Business, Payment Service Providers, Virtual Currency Exchanges and Trading Platforms, and Online Merchants. For more information, visit us at identitymindglobal.com. Follow us on twitter @identitymind.