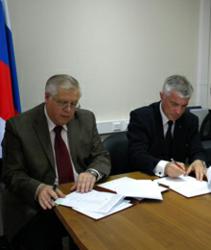 Geneva, Switzerland (PRWEB UK) 15 November 2012
IECEE, the IEC System of Conformity Assessment Schemes for Electrotechnical Equipment and Components, welcomes the Republic of Kazakhstan as its newest member country.
Kazakhstans membership in IECEE puts it on a par with its partners in the EEC (Eurasian Economic Commission), a three-member Customs Union also consisting of the Republic of Belarus and the Russian Federation.
IECEE membership provides Kazakhstan and its EEC partners with a strong platform to enhance competitiveness, said Pierre de Ruvo, IECEE Executive Secretary and Chief Operating Officer.
IECEE proof of compliance and certification will be extremely beneficial to all three economies in facilitating the import of electrical and electronic goods as well as the export of products manufactured in the region.
The move by Kazakhstan came as an immediate result of negotiations held between the IEC and the EEC in Moscow, in late September. The national member body representing Kazakhstan within IECEE is the Committee of Technical Regulation and Metrology of the Kazakh Ministry of Industry and New Technologies.
The total number of countries participating in IECEE is now 55. IECEE membership will provide EEC consumers, producers and trade partners with the quality assurance they need. It will ensure that products and equipment sold in the EEC, whether imported or manufactured locally, will meet the highest safety, reliability and performance requirements.
IECEE membership will also help reduce key barriers to trade such as cost and time by removing significant delays and expense for multiple testing and approval. Moreover, it will allow EEC industry to increase product and market competitiveness and diversification to gain or maintain global market access.
About IECEE

IECEE is the IEC System for Conformity Assessment of Electrotechnical Equipment and Components. It operates the CB Scheme and the Full Certification Scheme including Factory Inspections. IECEE provides third party conformity testing and certification for safety and performance of home and office equipment, home entertainment, medical devices, cables, lighting, portable tools and solar photovoltaic. The IECEE website provides a complete list of product categories. http://www.iecee.org
About the IEC

The IEC is the world's leading organization that prepares and publishes International Standards for all electrical, electronic and related technologies collectively known as electrotechnology. It brings together 163 countries and close to 13 000 experts on the global level. IEC International Standards include globally relevant specifications and metrics that allow electric or electronic devices to work efficiently and safely with each other anywhere in the world. IEC work covers a vast range of technologies from power generation, transmission and distribution to home appliances and office equipment, batteries, nanotechnology, renewable energy, to mention just a few. The IEC supports all forms of conformity assessment and manages Conformity Assessment Systems that certify that equipment systems or components conform to its International Standards. http://www.iec.ch
About EEC

The EEC started its activity on 1 February 2012 on the basis of the Treaty on the Eurasian Economic Commission signed in November 2011 by the Presidents of the Republic of Belarus, the Republic of Kazakhstan and the Russian Federation. The Commission is modeled on the European Commission and its headquarters are in Moscow. http://www.tsouz.ru