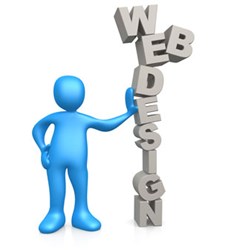 Markham, Ontario (PRWEB) November 26, 2013
When trying to improve the quality of a website for search engine positioning and a good user experience, there are a myriad of suggestions and advice one can consider. The problem is: what is the good advice and what is not?
Len Doren of In Front Media, a Markham Web Design company, offers this. We believe the most logical and sometimes forgotten methods of improvements that can be applied to the company website are often avoided. Why? Because those basic methods are perceived as ineffective approaches to better rankings, and that perception can be a problem.
Many businesses feel that to be positioned on the first page of the search engines, it requires somewhat dubious tactics. Len adds, We suggest to our clients to follow the simplest of methods that have been used with success for the past decade (and longer). These methods all follow search engine guidelines too.
Here are IFMs simple, yet powerful suggestions for better web page ranking:
1. Website Navigation Structure

A well-thought-out, but simple navigation structure will make it easy for visitors (and Search Engines) to find what they are looking for. Convoluted or hard-to-follow navigation with multiple drop-down functions, for example, can send visitors directly to the competition's website and also raise flags with search engines too. Keep it simple – for visitors and search engines.
2. Responsive design:

Responsive website design is a must for business these days. Responsive design coding make sure the company website looks good on all sorts of todays internet devices even smart phone screens. Make sure the company websites responsive pages are not slow loading as that can hinder search rankings. Clean, non-bloated CSS code is imperative for top page performance of responsive website designs.
3. Keywords:

Are keywords dead? Most search engines dont utilize the keyword meta tag in the web page code. However, important key phrases people use to search out products and services on the internet should be analyzed and inserted into web page content to facilitate better search rankings.
4. Content:

More content on a web page equals a better web page, right? Not really. The balance of good, descriptive, compelling content is paramount for a positive site-visitor experience. Extraneous information, technical jargon and acronyms might sound important, but few people will actually understand the terminology. Make sure the web page content is straight-forward and straight-to-the-point, ensuring visitors understand the information they came for in the first place.
5. Basic Content Optimization:

If one keyword phrase in a paragraph is good, then inserting it 10 times on a webs page must be better, right? No, not at all. The text on a page should be tailored for the human visitor first, not the search engine. Some website copy reads like a 'skipping record on a turntable'. In other words annoying. Good flow and structure is paramount for a good user experience – and search engine friendliness.
Contact a local and reputable web design company for suggestions on how to improve the company website for better search engine rankings. This will help increase qualified web traffic, resulting in more business opportunities.
IFM Web Services offers Responsive Web Design, website analysis, SEO Press releases, Search Optimization and Facebook pages for businesses. Located in the Toronto area (GTA), IFM has helped business achieve an effective online presence and has helped clients as far away as Bermuda and Mexico. For more on Social Media, SEO or Web Design for businesses, visit IFM at http://www.ifm.ca.